Enemy number one.
How the regime has struggled to thwart Alexei Navalny
Mikhail Rubin with input from Olga Churakova and Roman Badanin, 24 August 2020
Русская версия
In recent years, the Russian state has deployed an extensive campaign aimed at undermining a single individual — its most prominent opposition figure, Alexei Navalny. A plethora of state and state-affiliated bodies are engaged in the scheme: from the Kremlin, the security services, regional governors, and television outlets, to their numerous shady contractors. The campaign is colossally expensive and funded mostly off the books.
"Yes, the story is widely covered in the media, we have been following that coverage and are aware that he is currently in a serious condition" — were the words of the Russian president's spokesman Dmitry Peskov following Navalny's hospitalisation on 20 August.
A few hours earlier, Navalny had lost consciousness during a flight from the Siberian city of Tomsk to Moscow and was delivered for emergency hospitalisation in the city of Omsk. Navalny's supporters suspected he had been poisoned. Needless to say, the Kremlin spokesman was underplaying the extent of the authorities' knowledge, and the media were far from their only source of information about the chief dissident.
While the Kremlin spokesman was citing media reports, other high-ranking members of the presidential administration were following the situation very closely indeed — by studying Navalny's medical test results. In fact, one official even shared some data with our correspondent, adding that the results "definitely rule out poisoning"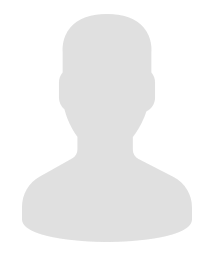 . The official diagnosis that was released by Omsk doctors around the same time was carbohydrate metabolic disorder × .
A photograph of the Omsk chief physician's office might help to explain how state officials were sourcing their data. It shows the medical facility occupied by men in suits who look remarkably like people who work in national security.
Recent events in Omsk demonstrate that the authorities are very well informed of everything that happens around the opposition leader, as they have long ago set up a comprehensive system that works to undermine him.
How the Kremlin helped Navalny
Navalny's first breakthrough as a politician happened thanks to the Kremlin — or rather, as it usually happens, thanks to the chaos therein and the underhand behaviour of its various inhabitants.
In the lead-up to the 2013 Moscow mayoral elections, the Kremlin's domestic policy chief, Vyacheslav Volodi (, who at the time was First Deputy Chief of Staff of the Presidential Executive Office, *) called a meeting of his key subordinates. He voiced an idea that surprised many: in the forthcoming elections, the incumbent mayor Sergei Sobyanin should go head-to-head with a well-known opponent. Whether Volodin came up with the idea himself or was advised by someone at the top remains a mystery, but he put forward a specific candidate during that meeting: Navalny.
Thus a plan was born (cunning, in the eyes of the Kremlin) and subsequently approved by Putin: Navalny would be allowed to participate in elections, he would win a minority of the votes and everyone would realise that he had no potential as a politician. The collaborators considered this a rational plan that was backed up by opinion polls: even when measured by the independent Levada Centre, Navalny's support at elections stood at 3 to 8% — a guaranteed defeat.
The only person who was against this plan was mayor Sobyanin himself who did not want any competition. He thought that the idea of putting Navalny forward for the elections had been engineered by his adversaries at the Kremlin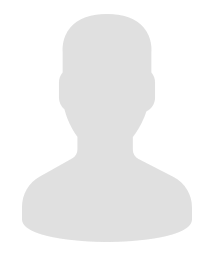 , according to a former Moscow official × . The veracity of that belief is also acknowledged by a source who worked in the Kremlin at the time. Only after "very vigorous persuasion", recalls a current federal official, did the mayor agree, and subsequently even help Navalny gather enough signatures to allow his nomination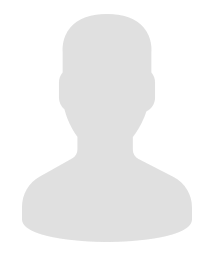 — Sobyanin drafted in municipal councillors, including those from the United Russia Party, to provide their signatures in support of Navalny; without them Navalny would not have gathered the 110 signatures the law requires before a mayoral election nomination can take place × . As a result, Navalny was registered as a candidate on 17 July of that year.
The plan flopped the very next day. While the Kremlin had been preparing for the elections, its security chiefs stuck to their own script. They filed a court claim in the Kirovles matter, in which Navalny was accused of embezzlement from a timber enterprise. It so happened that on 18 July, the day after his registration as a mayoral candidate, the court sentenced Navalny to five years' imprisonment and immediately detained him. Thus Navalny's electoral participation was over before it even began. Several hours after sentencing, Moscow streets filled with thousands of protesters.
It looked as though the Kremlin was not ready for such a turn of events. It quickly transpired that neither state officials nor security chiefs had thought to call the court and ask it not to imprison Navalny right away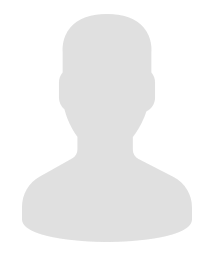 , according to three staffers of the presidential administration involved in the events × . It is still unclear whether this was the result of someone's malice, or just general mayhem. "Everyone thought that because the plan had been approved by the country's leadership, security chiefs would automatically issue an instruction not to imprison Navalny. But they lived by their own plan", — recalls the then member of the Kremlin's domestic policy directorate.
Navalny against "swindlers and thieves"
By that point, Navalny had already caused a lot of trouble for those in power. Shortly before parliamentary elections of 2011, he started referring to the United Russia party as the "party of swindlers and thieves". He and his supporters were so successful in popularising the phrase that soon leading internet search engines were turning out "party of swindlers and thieves" as a predictive search for the United Russia party. As a former Kremlin official recalls: the Kremlin and United Russia were haunted by the label for years afterwards, as Russia's major search engine, Yandex, continued periodically to spring up "swindlers and thieves" in its top search results for the party of power. "We discussed this with Yandex. Their consistent response was that the results were generated by a robot and had nothing to do with them. So we said to them: 'You have three days to settle this matter with your robot'. And it worked", — he recalls.
State officials could not quickly resolve the situation with security chiefs, as Putin happened to be out of reach that day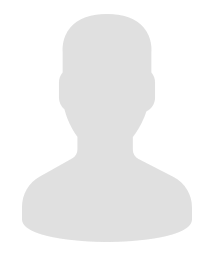 — judging by information on the Kremlin's website, 18 July was a non-working day for the president × . He had spent the previous day surveying armed forces in the Trans-Baikal region with the defence minister Sergei Shoigu, and on the return journey they decided to extend their stay by taking a break off the beaten track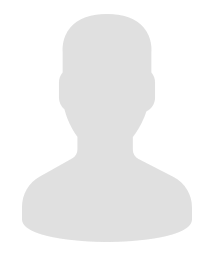 , according to a former official from the Moscow mayor's office and a source close to the Kremlin × , . Matters were finally settled towards the evening, and the prosecutor's office, which shortly prior to that had been demanding Navalny's arrest, changed its tack and was now seeking to defer his sentence.
The following day, the court released Navalny and allowed him to travel to Moscow, but it was too late. After a single day of imprisonment, his popularity ratings soared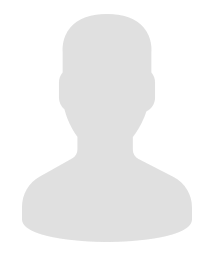 . By August, Navalny was reaching 18% in the polls × . In the end, it was a miracle Sobyanin avoided a second round of voting (possibly by using administrative measures).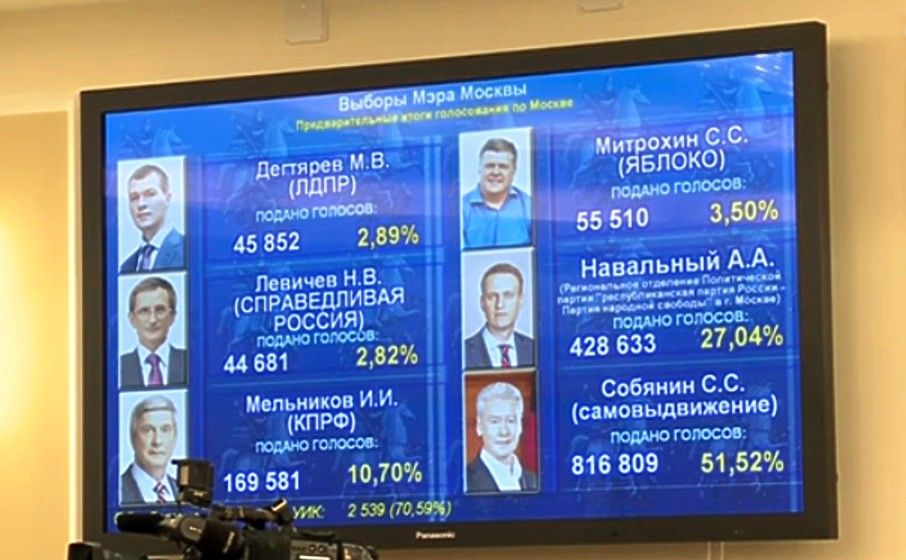 Putin was annoyed. At least four of our informed sources say that the president lambasted Volodin for the plan's collapse. Here is how two of them describe the events: on 19 July, Volodin greeted Putin as he returned from his trip and disembarked his plane. It was a wet, stormy day and Putin's assistant was holding an umbrella over his boss's head. Meanwhile, Volodin stood by his side and listened to Putin's accusations, getting soaked in the pouring rain. Sobyanin, on the other hand, breathed a sigh of relief: "Once he had been declared victorious, he gathered a few colleagues from the mayoral and presidential offices and gleefully poured champagne", — recalls a participant of that celebration.
Subscribe to our newsletters
Why Navalny "cannot be jailed"
The Kremlin spent all of 2017 preparing for Putin's fourth re-election — the election was in March 2018. At the height of those preparations, Volodin's successor as elections chief, Sergei Kirienko, called a big meeting at the presidential office involving political and social scientists. Addressing his audience, he asked an important question — do they think Navalny should be jailed? Two participants of that meeting independently told us about these events.
Those in power had many arguments in favour of that solution. Firstly, Navalny had, earlier that year, made a film about Dmitri Medvedev (Don't Call Him Dimon), triggering mass public protests. Secondly, he claimed he was entitled to participate in the presidential elections and even began setting up regional offices and travelling around Russia to meet with voters. Navalny's levels of activity outside of Moscow were a huge worry for the Kremlin, says a source close to the presidential administration. Technically, of course, Navalny could not stand for president, or participate in any other elections for that matter. Following the difficulties faced in the 2013 mayoral elections, those in power did all they could to ensure the opposition leader could never get in their way again. Within 15 months he had not one but two criminal convictions — in the Kirovles and Yves Roche cases — which meant he could no longer stand for election.
A law for Navalny
Legislation passed in 2012 prohibits individuals with convictions for crimes of a serious or particularly grievous nature from holding elected office. Upon being sentenced for a serious crime in the Kirovles case, Navalny was barred from taking part in elections. This was clearly particularly important to the Kremlin. Four years later, the European Court of Human Rights made the Russian Supreme Court overturn that conviction, thereby theoretically allowing Navalny to run for election. That did not last long, of course, and in 2017 Navalny was convicted of a further crime.
Kirienko noted in the same meeting that sending Navalny to jail would be easy as pie: he is constantly breaching the terms of his suspended sentence by organising unauthorised protests. As a result of these breaches his suspended sentence can easily be converted into prison camp time. That way, he would be prevented from causing trouble in the elections.
But all the experts gathered by Kirienko were unanimous in their opinion that Navalny should not be jailed. Experience from 2013 demonstrated that if that were to happen, his supporters would come out to protest in their thousands, and it would anger the wider public generally. Experts even provided Kirienko with some unpublished poll results: most of those surveyed would only accept Navalny's arrest if his protest rallies had resulted in casualties. Kirienko agreed with their conclusions.
Ever since then, the Federal Service of Court Bailiffs has been regularly reporting to the Kremlin that Navalny has once again given cause for his arrest. But each time the presidential office responds with an instruction not to arrest him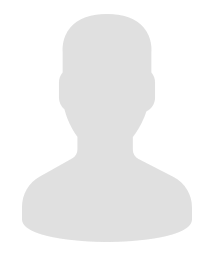 , according to one bureaucrat currently in office × . The struggle against Navalny requires other methods.
How Navalny became a "Kremlin agent"
One big notion that emerged in recent years to discredit Navalny is the idea that he is secretly in bed with the government. Kremlin spin doctors aired this idea even when the politician was lying in a coma in Omsk.
Television presenter Vladimir Solovyov
"Nobody needs this [poisoning] affair. Definitely not the regime. Everyone understands that Navalny is but a puppet, spinning round himself and trampling the grass and anyone in his way. Since the demise of the Opposition Coordination Council, he has annihilated everyone who had any chance of gaining recognition in that field. He is therefore very convenient for the government, easy to understand, and his biography is made for criticism. He is no more than a thieving, petty little official from Kirov, with a series of convictions to boot."
Extract from interview with Komsomolskaya Pravda, 20 August 2020
Deputy of the Moscow City Council Magomet Yandiev
The conspiratorial idea that Navalny is a representative of one of the Kremlin towers appeals to me. When the Kremlin towers start arguing with each other, Navalny joins in. When the towers kiss and make up, he is in the sidelines, resting.
Extract from interview with Echo of Moscow, 26 September 2019
Politician Anatoly Bykov
During the State Duma election campaign, at the legislative assembly in the Krasnoyarsk Region, I said that Navalny was a product of the Kremlin.
Extract from interview with Krasnoyarsky News, 16 May 2017
The idea came up before the last presidential election. "We got a new instruction, which was to talk about Navalny being under the protection of the government", — recalls one of the bloggers working for the Kremlin. Soon, we had an opportunity to use the new theory. For about a year, unidentified individuals kept attacking both Navalny himself and his associates.
Incidents involving Navalny and his associates
November 2016
An unidentified individual attacks Lyubov Sobol's husband, Sergei Mokhov, by injecting him with a liquid resulting in loss of consciousness
March 2017
An unidentified individual pours green antiseptic dye onto Navalny in the city of Barnaul
April 2017
Activists from the SERB movement pour green liquid onto Navalny in Moscow
September 2017
Activist Nikolai Lyaskin reports being hit over the head by an unidentified individual with an iron pipe wrapped in newspaper
July 2019
Navalny is hospitalised from the detention centre where he was spending yet another administrative arrest, with a swelling of the face and skin discolouration. Navalny's supporters believe he was poisoned
August 2020
Navalny falls ill during a flight and is delivered to a hospital in Omsk
The authorities decided to use the most well-known of those incidents to their advantage. In April 2017, pro-government activists from the SERB movement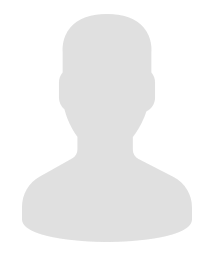 , according to Meduza, the movement is funded by the Ministry of the Interior × , sprayed Navalny with antiseptic green dye outside the International Trade Centre in Moscow. This resulted in retinal burn requiring treatment in Italy. The problem was that, as someone with a conviction and a suspended sentence, Navalny no longer held a passport enabling him to travel abroad. As the opposition leader later recalled, the head of Russia's Human Rights Council, Mikhail Fedotov, advised him to write to Anton Vaino, chief of staff of the presidential executive office, seeking assistance. The outcome was astonishing — a passport was issued to Navalny within days.
"It was without a doubt the Kremlin's idea to issue a passport to Navalny; they subsequently asked us to write about it in a way that suggested he had government protection", — the blogger recalls. In his view, the Kremlin thought this would discredit Navalny in the eyes of his supporters.
The Kremlin was so keen to find ways to discredit Navalny that between themselves, officials started referring to the mission in the following terms: "Fight him as you would fight Hitler". This required rigorous coordination of efforts between the Kremlin, the FSB, pro-government media and experts. The extent and effectiveness of that collaboration is outlined below.
One who shall not be named
At a routine press conference in late 2017, Ksenia Sobchak asked Vladimir Putin about Navalny. The president's response was: "The person you are referring to is the Russian equivalent of Saakashvili." This was not the first time Putin had avoided referring to his opponent by name. His spokesman Peskov later commented: "Yes, he tends not to name him, we've noticed it too. It has something to do with the president's opinion of that person, which he did not shy away from expressing at yesterday's press conference".
How the FSB and television are helping the Kremlin
Dmitry Belousov's story is worthy of a movie. He now lives in the Netherlands, where he hopes to be granted political asylum, and that is where The Project recorded his story. Until recently, Dmitry worked in television — first at Channel One, then NTV. He was briefly editor-in-chief of the 'legendary' department for public broadcasting overseen by Alexei Malkov.
It was Malkov's team that, for a long time, released some of the most notorious propaganda around, including the documentaries The Flat Cap's in the Bag about the resignation of Moscow mayor Yuri Luzhkov, The Anatomy of Protest, and Kasyanov Day about Mikhail Kasyanov. The latter film was particularly important to Malkov, Belousov recalls, and probably for good reason — the film, based on secret surveillance of the former Russian prime minister's private life, had significant political consequences. In 2016, Navalny and Kasyanov were in negotiations for their parties to take part in the forthcoming Duma elections as a united opposition front, but they could not finalise a party list. It was then that NTV aired its film. The surveillance footage, shot in a bedroom, showed the former prime minister making love to his party colleague, Natalia Pelevina. More importantly, the filmmakers had an audio recording of the lovers' conversation.
"How can we build a front against Navalny?! That's the primary objective, and we must dedicate all our efforts to it", — Kasyanov was heard saying, revealing a conflict with his would-be ally. Pelevina's response was that Navalny was "vile" but that they needed to cooperate with him to get the benefit of his media audience.
In the end, the two dissenters failed to form a coalition.
Belousov recalls that in private conversations with colleagues Malkov made no secret of the fact that instructions to make such films came from the Kremlin, and that the filming was not done by journalists. Surveillance recordings were provided by the FSB: according to Belousov, Malkov would openly, and almost with pride, mention meetings with his 'handler' at the FSB headquarters at Lubyanka.
In 2017, Malkov moved to Ren-TV which is part of the media empire owned by the president's friend, Yuri Kovalchuk. He took a few former NTV colleagues with him, along with an archive recording of Kasyanov's sex tape. Belousov, who was offered the role of screenwriter in the new team, recalls: it was not long before Malkov was commissioned by the Kremlin to produce a new series of documentaries, and he took the opportunity to re-use his favourite scene from Kasyanov Day. "It was his personal decision to use the clip, to remind everyone. He loved that clip. I, on the other hand, found it abominable — it upsets me to look at a covert recording of someone in their bed" — Belousov remembers his conversation with Malkov.
The new series of documentaries was called The Liberals' Black Cash and consisted of three films: about the Open Russia Party; Navalny; and about the West providing funding to Moscow municipal election candidates. All three share one characteristic feature — abundant use of surveillance footage, wiretapping and confidential documents. It is clear from the films that Navalny is subject to constant surveillance: one of the episodes shows covert recordings of all of his latest trips, including holidays.
Here is how Belousov describes work on the film: having received the Kremlin's commission, Malkov immediately told his team there was an important job that required them to drop their other work and cancel their holiday plans. He made clear at the outset, however, that the project would not be too difficult — the journalists would not need to source the key footage, as he would bring it himself. When planning the film, its creators did not even write in the main sections — they waited for the FSB footage, reviewed it and planned accordingly.
— As a filmmaker, I tried to offer my vision for the content — says Belousov. But Malkov already had his own plan for these films. In any event, they required very little creative input. We just had to work with what we were given [by the FSB]: some kompromat, CCTV footage, documents.
Once the files were received, Malkov loaded them onto the TV channel's server, and the journalists were left to do the grunt work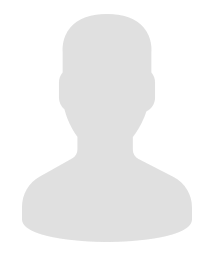 , Belousov says × .
This was evident from the part of the series dedicated to Navalny. The film opens with footage of a meeting between the then head of the Anti-Corruption Foundation, Roman Rubanov, and Duma deputy Valery Zubov, in a Moscow café. The filmmakers had footage from several angles, and they noticed Zubov passing a package to Rubanov. Through the voice of a presenter, Malkov concludes that the package contains oligarchs' cash for Navalny. Malkov uploaded the files onto the server, and the journalists were left running after Rubanov in an attempt to extract a comment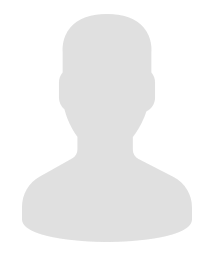 , Belousov recalls × .
The remaining takeaway points in Malkov's film are pretty standard: Navalny is filthy rich, he is funded by the West, he and his aides are US-educated thanks to the US State Department, and they are trying to seize power in Russia to recreate the Ukrainian scenario. But there is one other important point too. "How was a person [Navalny] with an unspent conviction able to get himself a new passport issued within practically a single day?" — the Ren-TV presenter is heard saying in the film. He then answers his own question: "In order to get a passport, Navalny wrote to the presidential administration, no less, seeking assistance from the very regime that he is fighting". The presenter even claims that the programme's editorial office holds a copy of the letter. Belousov recalls: as the screenwriter for the film, he did not write that particular phrase, and neither did he see a copy of the letter. The phrase was written in by Malkov.
Shortly after the film was released, Belousov realised that he could not go on writing propaganda:
— What happened in Malkov's editorial office was effectively a political crime. The government is using the TV channel and the FSB to fight the opposition. That is not part of the FSB's job. They should be fighting terrorists and corruption, and have no right to get involved in politics.
Belousov left the channel, took an interest in anarchism, and joined a Telegram chat called Monologues of a mutineer. The same chat happened to involve Mikhail Zhlobitsky — a teenager who, in 2018, committed a terrorist attack in the city of Archangel. Shortly after the attack, security services looked into other chat members, and Belousov fled to the Netherlands upon learning that officers had visited his registered address.
Responding to The Project's question about Malkov's contact with the Kremlin and the FSB, a Ren-TV representative stated that Malkov is not in touch with the presidential administration and could not have received film commissions from them.
— As regards the footage used in the film, it goes without saying that we do not reveal our sources, but it could have come from any kind of organisation. There is no way for screenwriters to know where material comes from, — he noted.
The Kremlin's slush fund
Television is an important method by which the regime distributes kompromat about the opposition, but it's not the only one. Every year in late autumn, around October-November, strange happenings can be observed at the presidential administration. The building on Old Square is visited by document-laden propagandists from the United Russia party, the Young Guard of United Russia, the All-Russia People's Front, heads of state expert centres and propagandist institutes. Their aim? To assist officials at the presidential administration by coming up with provocations against the opposition, ordering discrediting media articles, writing the articles, monitoring social media accounts of 'undesirable' politicians, as well as doing a lot of other dirty work.
They arrive separately from one another. What's more, they absolutely must not be seen crossing paths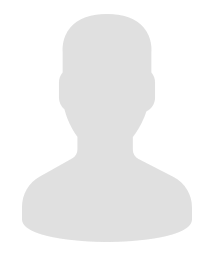 , says our source who attended one such event × . Managers at the presidential office schedule appointments at wide intervals sufficient to avoid impromptu meetings. All perfectly understandable: the piles of papers in the guests' hands are detailed applications for payment. In the Kremlin's view, the process of 'defending' such applications (which is the purpose of these visits) calls for silence.
The presidential administration uses a comprehensive system of distributing money to "those in a position of trust" — in other words, its contractors. At the core of that system is the so-called 'Kremlin slush fund' — money raised by pro-government businesses and passed over to the presidential administration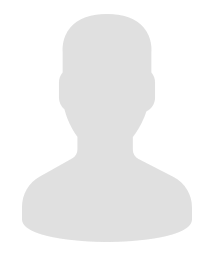 . The New Times magazine published an investigation on this subject back in 2007. However, the conclusion reached there was that the Kremlin spends its slush fund on Duma elections, by distributing it at its own discretion amongst mainstream parties × . The administration then distributes the many hundreds of millions of roubles from the slush fund to trusted contractors. We have reconstructed how that process took place over the last ten years using open source data and witness accounts.
A short form payment application looks something like this:
In 2019, the Telegram channel Black Mirror claimed to have hacked into the mailbox of Konstantin Kostin, head of the pro-Kremlin Civil Society Development Foundation, and provided several documents to The Insider, including this one. Kostin denied that his emails had been hacked and insisted that this document had no connection to the Foundation. However, another former Kremlin official says that even if the document is fake, it was definitely prepared by people who are familiar with applications for Kremlin financing.
1. Foundation's maintenance (payroll budget, administrative expenses, etc) — 32,400,000₽
2. Managing the foundation (executive salaries) — 38,400,000₽
3. Foundation branches (St Petersburg, Nizhny Novgorod, Novosibirsk, Kaliningrad, Stavropol, Simferopol) — 60,000,000₽
4. Expert survey systems (Davydov) —16,000,000₽
5. Centre for survey data analysis and interpretation (Stoyalova, Astafyev) — 25,000,000₽
6. System for expert monitoring and analysis of election campaigns (Davydov — 60%, Ivanov and foundation experts — 40%) — 45,000,000
7. Report on "Gubernatorial elections and regional administrative centres in 2019: campaign scenarios and expectations" — 900,000₽
8. Report on "Single voting day-2019: key outcomes and tendencies" — 900,000₽
9. Research project "Putin majority" — 6,000,000Р
10. Regional microinfluencers (building a database of popular opinion leaders (up to 100,000 subscribers) who will push a positive agenda within their respective micro fields. The test stage of the project can cover several priority regions for 2019 election day) — 29,000,000₽
Total: 253,600,000₽
If the document is to be accepted as genuine, then this is an application from one of the presidential administration's key expert centres, the Civil Society Development Foundation, which is actively involved in the Kremlin's efforts to undermine Navalny. The initials 'AD' can be seen at the top of the document, which means that this funding application was submitted to Alexander Dmitrievich Kharichev, head of the State Council office, who manages the Kremlin's work with experts. Kharichev is often referred to by others as 'AD'.
Experts at the Foundation could have been involved in the creation of a number of provocations. For example, in 2017, when the Kremlin was worried about Navalny's attempts to stand for president, an individual named Mikhail Kostenko, allegedly following a plan developed by the Foundation, transferred a donation for his election campaign and shortly afterwards sued him on the basis that his website did not make it clear he was barred from standing in elections as someone with a criminal conviction. That plan is also referred to in the documents published on the Black Mirror Telegram channel. The court claim was widely covered in the media, thereby reminding voters of Navalny's conviction.
The cost of that particular operation is not clear, but the application for payment specifies the Foundation's annual budget for 2019 at 253 million roubles. That does not mean the Foundation was granted the entire amount. Upon receipt of the application, officials spend a few weeks 'analysing' it, and take it to their management for approval — in this case, probably Kirienko. The approved amount is often significantly lower than the original request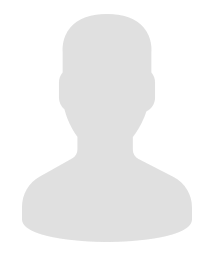 , according to a former Kremlin official × .
Here is what getting money from the slush fund looks like. Until very recently, officials handed out the cash in their own offices (and perhaps still do).
In this photograph circulated online in 2014, Kristina Potupchik is seen handling money in the office of Timur Prokopenko, deputy head of the Kremlin's domestic policy unit. Prokopenko is currently in charge of the Kremlin's work fighting Navalny. Potupchik used to work for the pro-Kremlin youth movement, Nashi, and is now one of the Kremlin's key contractors overseeing social media and messaging apps. The Kremlin was behind the creation of multiple Telegram channels specialising in undermining Navalny. The Corrupt Cash Foundation and Anti-Navalny are notable examples. They regularly churn out the same theories that were voiced in The Liberals' Black Cash documentary. When Navalny fell into a coma, those channels responded with the following:
One theory is that Anatolich's coma was caused by something as banal as … the diet he was following.
Let's be frank, Alex's body shape is a bit of an accordion. A couple of weeks behind bars and he loses 10 kg, then he goes on holiday and gains 15 kg and develops a womanly upper torso.
It's possible that, having gained a few kgs during his recent holiday in Kaliningrad, Navalny went on a crash diet. Then, travelling across Siberia, he decided to top up his diet by drinking on an empty stomach.
Everyone is aware of the outcome.
The moral of the story: always snack when you drink.
he Omsk ruckus was aptly described by the head of anaesthesiology and intensive care at the Pirogov Centre, Boris Teplykh, who arrived from Moscow to assist local doctors:
"The family behaved in a highly rational and attentive manner. Meanwhile, their entourage was stirring up information mayhem, without bothering to distinguish doctors from administrative staff. These are the same people who complain about state propaganda — well, they have outpropaganded everyone. They say the doctors do not have a diagnosis — well, all the possible diagnoses that are being looked into have been shared with the family." <…>
In the photograph, Potupchik's handbag conceivably contains around 10-15 million roubles, which is a typical monthly payout for a subcontractor working in social media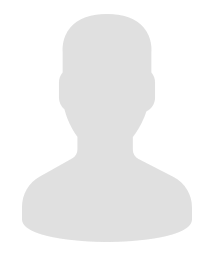 , according to one source close to the Kremlin, Potupchik herself, in a subsequent interview with Ksenia Sobchak, claimed that she always carries large sums of cash in her handbag. 15 million in Potupchik's bag is The Insider's estimate × . Other contractors get paid similar amounts. One source who used to commission pro-ruling party articles in the media, told us that he received up to 100 million roubles per year, and then spent them on publishing things like this:
Navalny visits daughter in the States to get instructions for 29 September protest
The controversial blogger Alexei Navalny returned from a holiday in the United States on 26 September. Given that the liberals have announced they are planning a mass protest on 29 September, Navalny's movements look dubious to say the least. His explanation that he was just there to visit his daughter who is studying at Stanford simply does not hold water.
Screenshot from fishki.net
The Kremlin does not always hand out money directly to contractors in this way. Our sources also describe a scheme in which subsidiaries of state-owned giants Rostec and Rosatom transfer donations to a special-purpose structure called the Expert Institute for Social Research (EISR, whose board of trustees is headed by the former Speaker of the State Duma, Boris Gryzlov, and whose executive director is Anna Fedulkina, who is close to the aforementioned Kremlin official Alexander Kharichev). The figures involved are substantial: in the past two years alone EISR received 3.4 billion roubles in 'donations'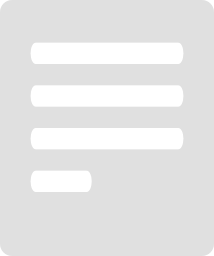 , according to data published by SPARK-Interfax × .
EISR then enters into contracts with experts to carry out research. Such contracts are worth somewhere in the region of several thousand roubles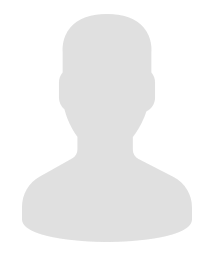 , says one recipient × . The contract is subject to the implicit condition that any statements publicly made by the recipient will comply with the Kremlin's wishes. For example, in The Liberals' Black Cash, one of EISR's experts, the political scientist Pavel Danilin claimed that Navalny was nothing but a shapeshifter, with no political convictions of his own.
When approached by us directly, Danilin said that, for reasons of confidentiality, he could not comment on whether there was a contract in place between EISR and his Centre for Political Analysis.
Attack from all sides
There was one active constituent of the regime that had to join in the effort to fight Navalny. In the spring of last year, a video was circulated online captioned "Ilya Yashin kicks a cat", followed by an East Ukrainian activist by the name of Maria Koleda accusing Yashin of running her over with his vehicle. Despite both incidents being fake, a multitude of press reports followed, with headlines such as:
Cowardice and provocation: the methods used by "team Navalny"

Novy Den, 14 July 2019
Navalny's 'smart voting' techniques aim to attract braindead voters
FAN, 10 September 2019
Anti-Corruption Foundation's western sponsors used Volkov's accounts for secret transfer of funds
FAN, 13 September 2019
Anti-Corruption Foundation's shady sponsors helped Navalny to pay for Moscow upheavals
FAN, 9 January 2020
A Kremlin official admitted to our correspondent around that time that the press campaign was organised by a team well known to the presidential administration — it was the team of the 'Kremlin chef', Yevgeny Prigozhin. "But we have no influence over them", — he hastened to add.
It is clear why Prigozhin's team mobilised against Navalny. Navalny's associates had run in Moscow City Council elections, plus the 'chef' had a personal stone to grind with the oppositionist as he had dedicated several recent investigations to him. What followed was a press campaign against Navalny's allies.
In summary, our sources report that:
a) regular surveillance of Navalny is carried out by the FSB and the Ministry of the Interior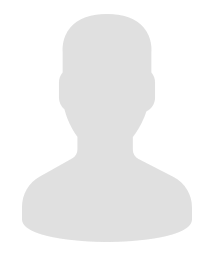 , says a source close to the Interior Ministry × ;
b) criticism of Navalny on television is organised by officials and journalists who report to the first deputy chief of staff of the president's administration, Alexei Gromov;
c) taunting in other media outlets and on social media is implemented by officials reporting to Sergei Kirienko, as well as Prigozhin's entities.
At least on one occasion, however, the war against Navalny involved the defence ministry too…
The last stand
In late 2019, Kremlin officials enjoyed sharing what they thought was a funny meme. It was based on a fake tweet allegedly written in the warm winter of 2019/20 by an activist from Navalny's Anti-Corruption Foundation, Ruslan Shaveddinov: "Hoping for some snow and frost in the New Year". We did not locate such a tweet in Shaveddinov's account, but it does exist in another account which must be what was copied and used for the meme. Shortly afterwards, Shaveddinov was tracked down in Moscow and forced to undergo military service in the permafrost archipelago of Novaya Zemlya. "The ministry of defence makes your dreams come true" was one Kremlin official's response when asked to justify mounting an operation to send Shaveddinov to the Arctic Circle.
The operation was in response to the 'smart vote' Navalny and his team used in the Moscow City Council elections in the autumn of that year: they had organised mass protests, and managed to get a significant number of their supporters voted into the capital's parliament. The events astounded the presidential administration, and it was payback time.
In addition to demonstrably sending Shaveddinov to the ends of the earth, the Kremlin rolled out a persecution campaign against the Anti-Corruption Foundation and its employees — issuing fines and suspending bank accounts. Putting pressure on the oppositionist's team is a is a well-established practice for the Kremlin. The same tactics were used in 2014 when, having released Navalny himself, the Kremlin had his brother imprisoned instead.
With the onset of the coronavirus pandemic, the Kremlin cautiously waited for Navalny to step up his activism again, before taking pre-emptive steps. Monitoring groups were hired to spot and keep track of any errors or mishaps by Navalny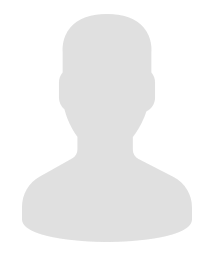 , says one Kremlin contractor × . In late March, one such monitoring group noted that Navalny was relying on information that was circulating on Telegram at the time about Putin leaving Moscow so as to avoid coronavirus. Soon it transpired that this was not the case, as the president appeared at the Kommunarka hospital in Moscow with a visit. This gave the Kremlin contractors an opportunity to use a long-favoured trick: compare Navalny with Hitler. The following appeared on social media and the state-run outlets:
The Kremlin was also worried that Navalny would actively oppose the nationwide vote on constitutional amendments, and thus planned another pre-emptive strike. In early June, Navalny had responded to a television advert promoting constitutional amendments by calling its participants "servile rats".
Although Navalny did not specify who in particular he was referring to, the Kremlin's monitoring group immediately jumped on the fact that one advert participant was a World War II veteran. They accused Navalny of dishonouring the veteran, and called for a criminal investigation (which, of course, still could not end in a jail term). The campaign was managed from the Kremlin. The presidential administration circulated the following WhatsApp message to all regional domestic policy units, a copy of which was provided to us by a member of that WhatsApp group:
Dear colleagues, we urgently need to organise an information campaign (consisting of responses, quotes, rebuke) defending the WWII veteran insulted by A. Navalny. The campaign is to run *until 1 July*. Speakers can include other World War II veterans, representatives of veteran and patriotic organisations, members of the public, and any high-profile or well-known individuals.
Please circulate here in WhatsApp: links to TV clips, press publications and social media posts in the following format: *Region, 5 June. Brief description of subject matter (or a copy of the headline), plus link to the publication.
Remarkably, the campaign was run in vain. By the time the kitchen sink was thrown at hyping up the veteran story, it had become clear that Navalny had decided not to campaign against constitutional amendments, as he believed the voting process to be unfair. Nevertheless, the cogs went on turning and the attack continued despite the change in circumstances.
* * *
In August 2020, Navalny and his team went on tour around Siberia to promote their 'smart vote' project. On his return journey, he lost consciousness and fell into a coma. He remains in a coma as this article goes to press.