The Absolute Soviet Man.
A Portrait of Konstantin Kilimnik, Russian patriot and Paul Manafort's buddy
The Proekt team, August 22, 2018
Русская версия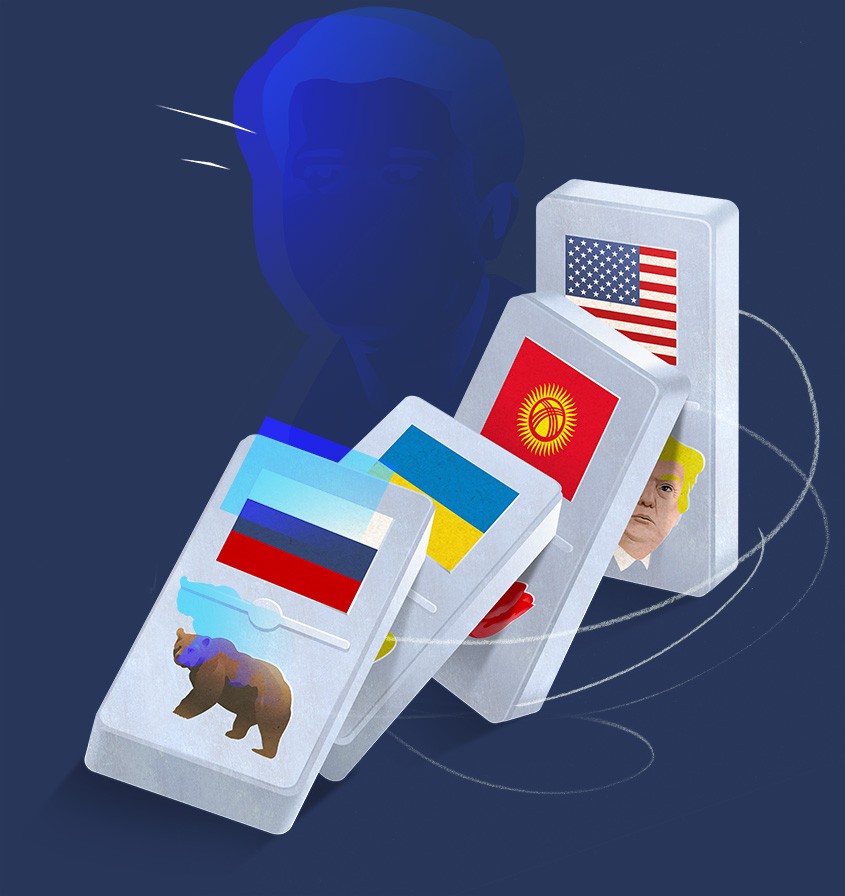 Konstantin Kilimnik, a mysterious character in the case of Moscow's interference in the American elections, lives quietly in Russia. The Project has found that Kilimnik worked with Paul Manafort not only in Ukraine but also in Kyrgyzstan. There they worked for Russia's foreign policy interests, and reportedly part of this work was paid by the company of billionaire Oleg Deripaska, who is on the US sanctions list.
"What do I do if I were a real Russian spy? I would not be here [in Ukraine]. I would be in Russia," said Konstantin Kilimnik, sitting in a Kiev cafe in February 2017. He was then a 46-year-old Russian political strategist, who just happened to be at the center of the scandal surrounding Moscow's alleged interference in the US presidential elections.
This was the only interview with Kilimnik. He agreed to meet the Radio Free Europe/Radio Liberty reporter, but promised to "kill him" if he took even one photo. Shortly after that meeting in the cafe, US prosecutors from Robert Mueller's team accused Kilimnik of trying to influence the jury in Manafort's case. Then Kilimnik disappeared.
A year and a half later, in August 2018, The Project found Kilimnik in Russia, in an elite guarded neighborhood north-west of Moscow, just outside the Moscow Ring Road. Houses like his cost about two million dollars.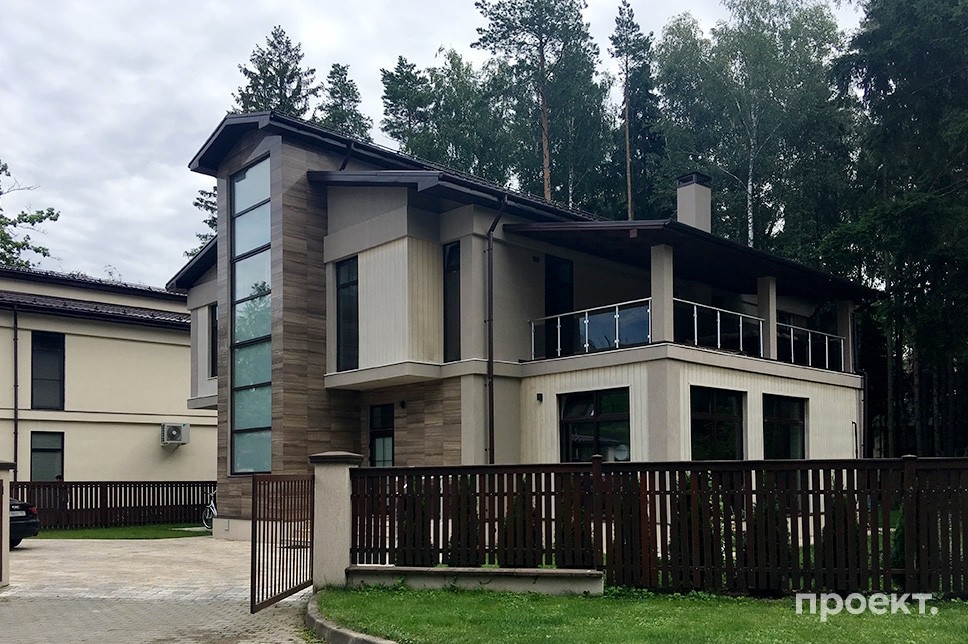 He lives there with his wife and still avoids publicity (the former owner of the house told The Project that he had never seen Kilimnik and had been negotiating all sales details with his wife). When The Project's correspondent called Kilimnik the first time, he at first denied being Kilimnik. But later, calling back from another number, he did not deny his identity. Asked about his work with Paul Manafort, Kilimnik replied, "I'm not interested in discussing this issue."
Does Kilimnik's move to Russia mean that he's a Russian spy, as he himself once said? The Project discovered previously unknown facts about Kilimnik's career that indicate he was always much more connected with Russian state interests than it appeared.
"Only after his dismissal did everyone realize that he has obvious spying skills. He did not take a single group photo, despite opening many events as acting director. He gave very short introductory remarks and left the podium. He did not appear in any informal party photos," says a former colleague of Kilimnik, who worked closely with him at the International Republican Institute (the IRI is an American NGO whose declared goal is "the development of democracy" in the world. Now its activity is prohibited in Russia).
It really is so: almost no photos of Kilimnik exist. Western media could find only two fuzzy pictures on his wife's page on the Russian social network Odnoklassniki. Then a photo from 2006, in which Kilimnik is pictured together with Manafort, was obtained by the AP.
Two more rare photographs are part of the evidence in the Paul Manafort case. These were from an official photo shoot, including meetings between Kilimnik and Viktor Yanukovich, the former president of Ukraine. However, in both official photos, Kilimnik turns his back to the camera.
Today, The Project for the first time publishes a large photo of this Russian figure in the Manafort case.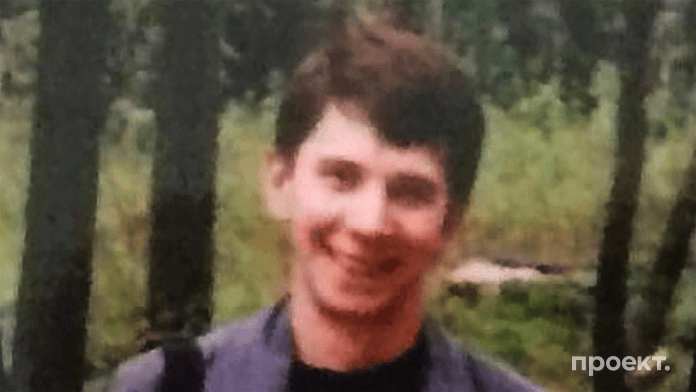 He quietly engaged in his work and did not strive for publicity, he listened more than he talked, two of Kilimnik's friends say. His small stature — in Russia he was even given the nickname Midget (the Americans called him "Carry-On") — also did not make him a memorable character.
Now Kilimnik is probably the main clue in the Mueller investigation. Charges against Manafort still concern only financial crimes, though the special prosecutor's investigation was initiated by the alleged interference of Russia in the US presidential elections. Kilimnik's testimony and new facts about him could constitute a breakthrough in this case.
The Mueller team has not publicly provided evidence of Kilimnik's connection with Russian authorities, though Mueller stated late last year that Kilimnik is "assessed to have ties to a Russian intelligence service."
The only proven fact of this kind is that Kilimnik studied at the Military University of the Russian Ministry of Defense. Among other specialities this university trains translators for military intelligence. There, Kilimnik had the nickname "Cat," another graduate of the university told The Project. He later refused further conversations due to "advice from the commanders."
Kilimnik came to the IRI in 1995. "Basically he participated in conducting the election campaigns," as former colleague Marina Malysheva described his duties. He was quickly promoted, and eventually became acting director of the Russian branch. This happened at the turn of 2004 and 2005. Then IRA's director, Sam Patten, left Russia. He quit hastily and in frustration – he was crushed by the catastrophically low electoral results of the SPS party, headed by his friend Boris Nemtsov. The new director could not be found at that moment, and Kilimnik was promoted to acting head of the Moscow office. Over these few months, events took place that tell a lot about Kilimnik.
Kilimnik, in his words, was born in Krivoy Rog of the Dnepropetrovsk region in Ukraine. Until very recently, his parents and brother remained in Ukraine. Because of his brother's addiction to alcohol, Konstantin helped them with money, says a source who is well acquainted with Kilimnik., говорит хорошо знакомый с Килимником собеседник «Проекта» ×
In 2004-2005, the organization in which Kilimnik worked was deeply engrossed in the stormy Ukrainian "Orange Revolution."
The IRI in Ukraine worked with representatives of the "democratic coalition," that is, with the "Orange" leaders Viktor Yushchenko and Yulia Tymoshenko, the IRI manager said., говорит высокопоставленный сотрудник МРИ. ×
The Moscow office was not on the sidelines. Kilimnik often went to Kiev, Ukraine, and also sent hired political consultants there, according to a former employee of the IRI. However, in the spring of 2005, it became clear that in Ukraine Kilimnik did not work for his employer at all.
"In March or April 2005, it turned out that Kilimnik was providing services to Viktor Yanukovich (then a presidential candidate who fought against the "Orange" movement) and he was ordered to leave immediately, his last working day was April 30," recalls a former colleague of Kilimnik. "Kilimnik was fired in April 2005 after I became aware of extremely reliable information about the violation of our code of ethics," confirms Steve Nix, director of the IRI programs in Eurasia.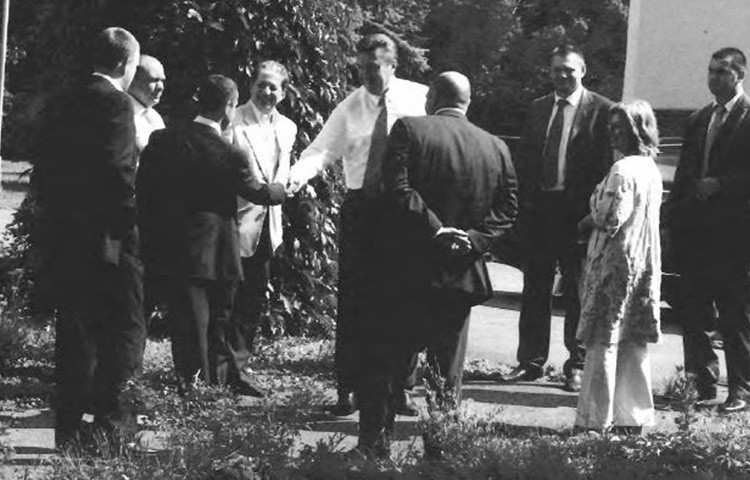 After Kilimnik's ignominious dismissal, much has become clear. He wrote all of his instructions to the staff on individual stickers. He often gave employees tasks, which he asked them not to report to anyone else at the institute. At first, everyone thought that this was for security reasons. "But it turned out that we all worked according to Kilimnik's instructions, not for one, but for two organizations," the former IRI manager told The Project., говорит бывший подчиненный Килимника. ×
Kilimnik resigned, leaving almost nothing in the office. The working laptop, which he left, was absolutely clean. Kilimnik had led the organization's accounting department, and this became a big problem: even the Quick Books program was demolished. IRI tried to find Kilimnik, but he ignored former employees., говорит его бывший подчиненный. ×
"Yes, he was hiding from them," confirms an acquaintance of Kilimnik. "But it was because he believed that he had been insulted there."
Several Kilimnik colleagues and Ukrainian politicians confirm that he started working in Ukraine in 2004. One of the political technologists, whom Kilimnik sent to a neighboring country, said that he was invited to "hold elections in Donbass" (referring to the presidential election of 2004, when Yanukovich's dubious victory in the second round led to the "Orange Revolution," and eventually the country was led by Viktor Yushchenko).
In 2004, when Kilimnik began working in Ukraine, Manafort did not take an active part in the elections, recalls Vasily Stoyakin, who was then an adviser to the head of the presidential administration of Ukraine, and led a group of regional analysts in Yanukovich's election headquarters.
Be that as it may, in the spring of 2005, Kilimnik and Manafort were already officially working together in Ukraine. "Funny, they looked like Tarapunka and Shtepsel," laughs a former member of the Yanukovich team, recalling the Soviet pop heroes with strikingly different heights and physiques.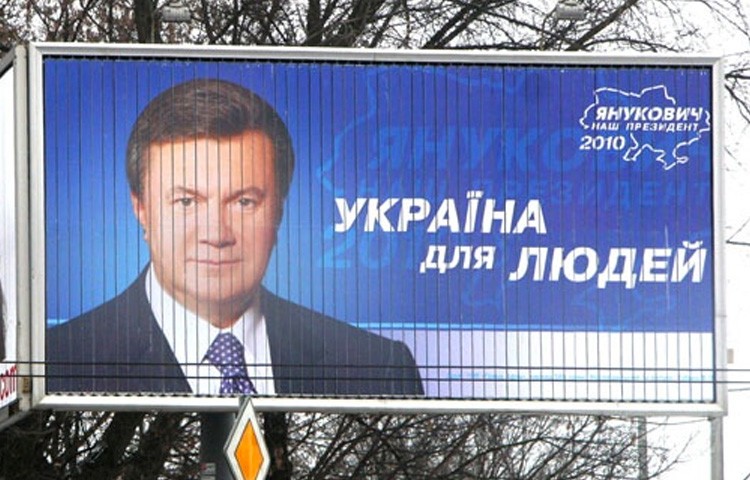 Kilimnik and Manafort settled in Ukraine for a long time: under their supervision Yanukovich was rehabilitated, the Regions Party won the parliamentary elections, its chairman Yanukovich became the prime minister and then president. Even after the victory of "Euromaidan" in 2014, Manafort did not stop cooperating with Yanukovich's team.
However, the American spin doctor was not Kilimnik's only partner in Ukraine.
The Aluminum messenger
Kilimnik's administrative work for Yanukovich in 2004-2005 presumably was organized through the aluminium producing company BasEl, a Russian entity owned by the billionaire Oleg Deripaska, according to a source who worked in the IRI at the time. In April 2018, Deripaska came under personal US sanctions as an oligarch close to Vladimir Putin.
At the end of 2004 and beginning of 2005, Kilimnik sent employees of the IRI to the office of BasEl on Rochdelskaya Street in Moscow no less than 20 times, says one of the people who directly carried out such assignments for Kilimnik. There, Kilimnik's messengers were handed envelopes with cash and air tickets for him and the political consultants he hired. Kilimnik did not explain why the money for Ukrainian assignments was obtained from BasEl.
The manager of the IRI says that the institute never sent Kilimnik or his political technologists on business trips to other ex-USSR countries, and that all work there was conducted through local offices. Deripaska's representative told The Project that neither he nor BasEl had ever financed Kilimnik, and "private investment relations of Deripaska and Manafort, whose existence is not disputed, have never been aimed at achieving political goals."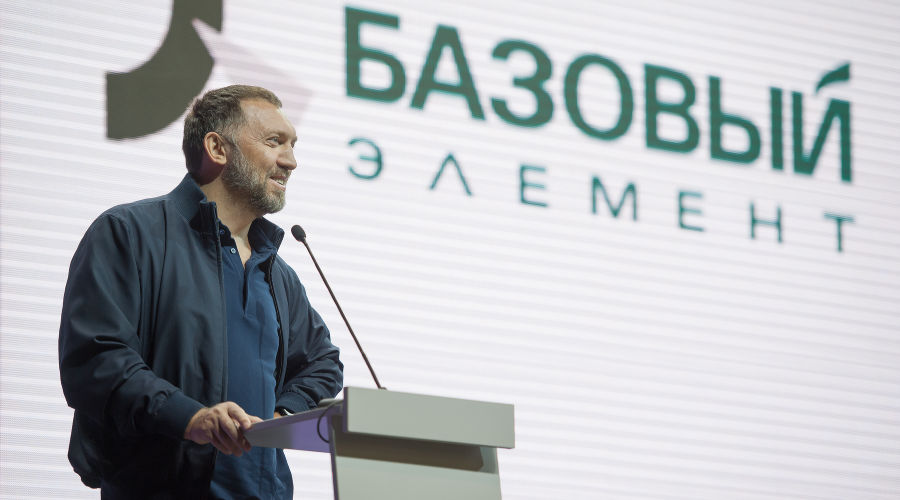 Deripaska's ties with Manafort were not a secret. According to Philip Griffin, one of Manafort's assistants, at the end of 2004 he was sent by Manafort's office to Ukraine "to help Deripaska".
Cooperation between Manafort and Deripaska continued until at least 2016. That summer, according to the Washington Post, Manafort and Kilimnik repeatedly discussed the possibility of meeting Deripaska. Deripaska's plane landed at Newark Airport on August 3, 2016, a few hours after Manafort met with Kilimnik. Three days later, as is known from the investigation of the Anti-Corruption Foundation in Russia, Deripaska met with Russian Vice Premier Sergei Prikhodko, on a yacht off the Scandinavian coast and in the company of go-go girls.
As The Project found out, Kilimnik and Manafort worked not only in Ukraine, but also in Central Asia. And Kilimnik again received money for this at Rochdelskaya, 30.
Manafort's work in Kyrgyzstan, which had started by 2005, has not been previously reported.
That year in the former Soviet Republic, mass protests were started by supporters of the opposition parties who lost parliamentary elections. "The Tulip Revolution" led to a change of power. The pro-Russian president, Askar Akayev, fled the country, and the pro-Russian opposition leader Kurmanbek Bakiyev soon took his place.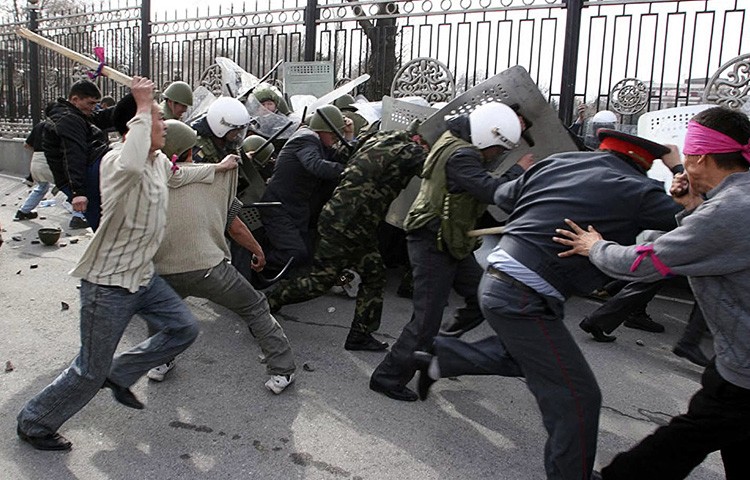 Kilimnik in Bishkek worked for Bakiyev and the cost of his trips and the travel of political technologists were again obtained in the office of Deripaska's company, according to an IRI staff member who worked with Kilimnik. The representative of Deripaska denies this. One of the political consultants who traveled on this business trip, also confirmed to The Project that he worked with Kilimnik on the authority of Kyrgyzstan. Manafort was also in Kyrgyzstan at that time, Kilimnik's acquaintance said., знает знакомый Килимника. ×
"I heard about Kyrgyzstan – they went there to strengthen Russia's position," the former member of the Manafort team in Ukraine confirmed.
The Manafort' representative, Jason Maloney, did not reply to The Project. We sent a request to Kurmanbek Bakiyev, but did not receive any reply so far.
Once, after retiring from the IRI, Kilimnik called one of his former colleagues at work.
"Americans will always treat Russians like monkeys, and I will treat them like people," he said., вспоминает бывший коллега Килимника. ×
In all the countries of the former USSR, where Manafort and Kilimnik have worked, they acted in Russia's interests.
In Kyrgyzstan, one of their tasks was "to promote the idea of ​​closing the US military base "Manas," one of Kilimnik's former colleagues told us. Situated not far from Bishkek, Manas was the only US military base in Central Asia and was actively used during the US-led military operation in Afghanistan. In 2009, Bakiyev announced the closing of the base, immediately after talks with Russian President Dmitry Medvedev. But Bakiyev was overthrown in the 2010 revolution, and the base existed for several more years.
"He is absolutely a Soviet man, a patriot," one of Kilimnik friends said about him.
Oleg Voloshin, a former employee of the Ukrainian Foreign Ministry, whose name also appears in the Mueller investigation, insisted that the main goal of Manafort's team in Kiev was rapprochement between Ukraine and the West. "Could a Russian special services officer agitate for such a thing?" he asked. About the charges against Kilimnik, he commented, "Wildness and McCarthyism!"
Manafort's commitment to Ukraine's integration into the Western world is now practically the main line of defense for the political strategist. Voloshin was the author of an op-ed published in 2017 in the Ukrainian edition of the Kyiv Post, under the unequivocal title "Paul Manafort – an unknown soldier for Ukrainian Eurointegration." However, later it became known from the materials provided to the court by Mueller, that the column was written by Manafort himself, who was already under house arrest at the time. In a "CC" of a letter with the text that Manafort sent to Voloshin, there was none other than Kilimnik.
However, several people who worked with Kilimnik in Ukraine immediately admit that he mainly acted in the interests of the Russian state.
"Initially there was no talk of European integration at all," says the political technologist who worked with Kilimnik and Manafort in Ukraine. "He is an absolute patriot, he always defended the interests of Russians," adds a former member of the Manafort team in Kiev. According to him, everyone knew Kilimnik's real plan​​ – the federalization of Ukraine. The autonomy of the Ukrainian regions, primarily the Russian-speaking southeastern regions, was always Moscow's hidden agenda. After the revolution in 2014, Russia began to actively insist on this.
"The only guy who Manafort can conceivably talk to in Ukraine is basically me," Kilimnik himself said in his only interview a year and a half ago. The Project's source in Manafort' team in Ukraine confirms that, "Manafort did not pay attention to anyone except Kilimnik." Several of their partners in Ukraine say that Kilimnik was actually an equal adviser to Yanukovich, with Manafort. He was in charge of a group of Russian political strategists and did not report to Manafort in everything.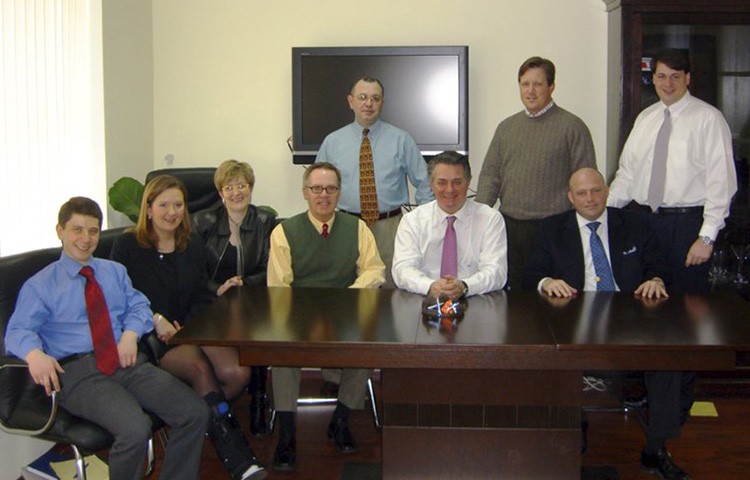 When the case of Russia's interference in the US presidential elections flared up in America, and Manafort became a suspect, Kilimnik lived and worked in Ukraine.
Unlike Manafort's other close associate, Rick Gates, Kilimnik did not surrender his partner, and even tried to help him. In particular, he sent messages to witnesses in the Manafort case demanding that they tell the court that they did not engage in secret lobbying for Yanukovich's interests in the United States.
Shortly after that, Kilimnik was charged with obstruction of justice, for which he could get 20 years in prison. Kilimnik immediately left Kiev. And he still would not let himself be photographed.