An investigation on how Vladimir Putin profits from the vices of the Russians
Mikhail Maglov, Roman Badanin, with contributions by Sergei Titov
February 28, 2023
The Project has discovered that an inconspicuous Cypriot company is the key element in a multi-stage scheme to enrich Vladimir Putin, his family, and his entourage. The president loves money so much that he manages to make millions even on the vices of Russians, which he, as head of state, is supposed to fight against.
End of 2003. Vladimir Putin is only just preparing for his first re-election as president, the active phase of hostilities in Chechnya is coming to an end, and Mikhail Khodorkovsky has just been taken into custody. In those very days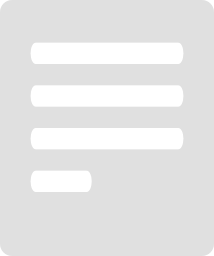 December 2003 × , humble lawyer Vladislav Kopylov moved into his new, 90 sq. m. apartment on the Petrograd side of St. Petersburg.
It seemed that things were starting to look up for the fifty-year-old lawyer: just three months before acquiring his new property, Kopylov had become the owner of the Cypriot company Ermira Consultants. At first, Kopylov's firm did not conduct any business nor did it have much money. However, very soon millions of dollars would start flowing through this company, and its owner would therefore have to become a rich and famous businessman. He wouldn't actually become one, though. The fact is that Kopylov is a figurehead who uses his name to conceal the real owner of these millions: Russian President Vladimir Putin.
And thus begins an incredible story about money and vices.
Nominee Factory
"Kopylov is a nobody, a bum both in essence and in appearance," says The Project's source. He used to be an important manager of the business empire of one of the president's closest friends and was directly involved in the management of a secret financial network that included the Cyprus-based Ermira company. He agreed to meet with The Project journalists — largely because of Russia's aggression against Ukraine. "They [the Russian leadership] have completely lost it, they must be stopped," he said. His account and the documents he provided were verified by the editorial board and formed the basis of this investigation.
To understand the key points about Kopylov, it is enough to read the brief commentary he made to RBC in 2015. When an RBC journalist contacted the entrepreneur to ask about his Cyprus business, he apparently answered quite sincerely that it was the first time he had heard of Ermira. The story of his transformation into a nominee, however, is telling in its own way.
By 2003, Kopylov had been a lawyer for almost thirty years, he was divorced and had not achieved much success in his field. Fortunately for him, however, he mingled with a group of Putin's friends: Andrei Fursenko and Yuri Kovalchuk, who in the 1990s headed the scientific cluster at the Svetlana factory in St. Petersburg. A whole galaxy of nominees working for Putin and his friends — such as Oleg Gordin and Alexander Plekhov, whose names would later appear in the "Panama Papers" — would emerge from this cluster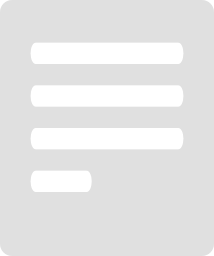 . Plekhov represented the interests of the beneficiary in Sergey Roldugin's offshore companies, with over $2 billion having passed through them. Plekhov and Gordin also co-own LiRoss, which is part of the leasing structures of the Rossiya Bank. You can read more about this in another article by The Project × .
Having become a nominee once, Kopylov could not stop. Already as the "owner" of Ermira, he also became the founder of the nonprofit partnership "Support for Children's Sports" and a shareholder in the Baltic Media Group. Kopylov's partners in both cases were other, more famous nominees — Sergey Roldugin and Oleg Rudnov, respectively. Roldugin is a friend of Putin's youth, famous not only as a cellist but also as the front man who owned offshore companies in Putin's interests. Rudnov, now deceased, was also a friend of Putin's. Some assets important to Putin were registered in his name, including the St. Petersburg-based media outlets that formed the basis of the National Media Group, the president's vacation villa near Vyborg, and the house of his father in the village of Pominovo near Tver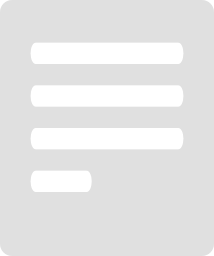 Oleg Rudnov passed away in 2015, and a significant portion of the assets were transferred to his son, Sergei × (we will return to Rudnov in the next installment of the Iron Masks series).
Kopylov and now employed in a non-profit partnership for children's sports, which pays him a salary — a little over 100 thousand rubles a month. It's not much for an owner of a Cypriot company through which millions of dollars have passed, but it's enough for a nominee.
However, Kopylov also received rewards in kind. The "owner" of Ermira received his St. Petersburg apartment in 2003 from Putin's friend Andrei Fursenko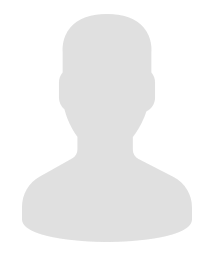 . At that time, Fursenko, who had become close to Putin back in the days of the Ozero cooperative, worked as Deputy Minister of Industry. He would later become the manager of many of Putin's projects in various capacities. Fursenko currently holds the post of presidential aide × . It looked as if the real estate was a reward for some kind of service provided by the obscure lawyer to Putin's friends or Putin himself.
Support The Project
Your support will not only make an important contribution to independent journalism in Russia, but will also help inform a global audience about what is really going on in our country.
Donate
"Pay through Ermira"
"The real owner of Ermira is President Putin," says The Project's interlocutor. "We used the term 'pay through Ermira, ' which meant using Putin's money to pay for this or that deal (in his interests)," he explains, specifying that sometimes the money was transferred directly from the account of the Cypriot company or its Russian subsidiaries, and sometimes it was paid in cash. For example, The Project's source tells that Arkady Rotenberg's men used the term "Ermira in a broad sense," referring to the "common fund" the money they accumulate in their accounts which is intended for the Russian president.
His story sounds sensational: until recently, it was believed that Ermira was indirectly owned by Putin's friend Arkady Rotenberg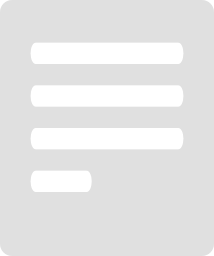 this company was founded by Rotenberg's former business manager Dmitriy Kalantyrsky and had some connections with other businesses of Rotenberg's friend × . However, further investigation by The Project revealed that Ermira was indeed much more closely tied to Putin himself than to anyone else.
First of all, several people from Putin's entourage who had no business relations with each other were involved in Ermira's work. In Russia, the Cypriot company's money was kept in two banks — the main account was opened in the Rossiya Bank, whose shareholders included Putin's friends from Leningrad and his mistress Svetlana Krivonogikh, while the back-up account was opened in Rotenberg's SMP Bank. According to available records, Rotenberg's Cypriot company Olpon Investments Ltd and the Bahamian offshore Seasons Investment Management transferred money to Ermira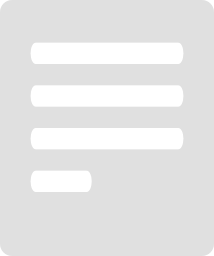 , the latter transferred $140 million to Ermira on a loan granted in December 2008 × . The Bahamas conceal the ownership of offshore entities, but it is known that Seasons Investment is managed by the Cypriot company Waidelotte Directors. Other Waidelotte projects include the offshore companies of Putin's close friend Gennady Timchenko, the secret business empire of Dmitry Medvedev, registered in the name of his classmate Ilya Eliseev, and the company of another St. Petersburg businessman from Putin's inner circle, Igor Antoshin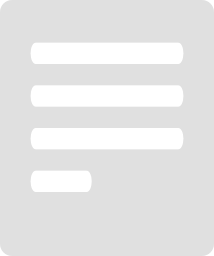 . Antoshin is best known for turning Vladimir Litvinenko, the rector of the St. Petersburg Mining University, into a billionaire, after he sold him a large block of shares in Phosagro × .
Secondly, direct management and legal support for Ermira were also provided by managers assigned to it by various friends of the president. These included Dmitri Lebedev, the current chairman of the board of directors of the Rossiya Bank, and the lawyer Ivan Serditov, who first worked at the firm Yegorov, Puginsky, Afanasyev and Partners (created by Putin's friend Nikolai Yegorov) and then moved to work at the Presidential Property Management Directorate. Serditov's name had already been mentioned in the press: he managed the offshore company to which Putin's palace in Gelendzhik was registered (more on this below).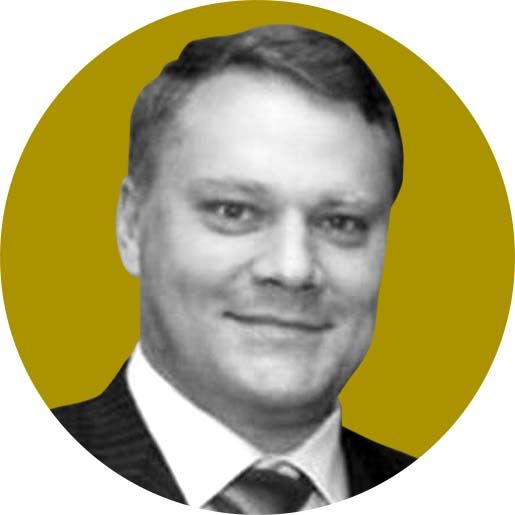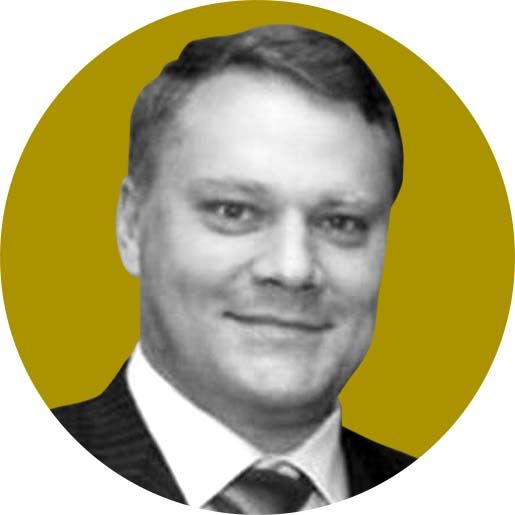 The connection between the inconspicuous Cypriot offshore company and Putin becomes quite obvious if we study what projects Ermira was involved in inside Russia.
Putinka
– We drew inspiration from the nameless Soviet vodka that appeared on the shelves in 1983, was cheaper than other vodkas, and was commonly known as "andropovka," recalls marketing expert Stanislav Kaufman, who invented the now well-known vodka brand Putinka while working at Winexim in 2002. After just three years, Putinka became the leader of sales in Russia, with 40 million liters sold per year. During the same period, there was a peak in alcohol-related deaths in Russia.
Кауфман признается, что рассчитывал воспользоваться популярностью президента Путина среди россиян, "найдя для бренда уменьшительно-ласкательную форму его фамилии". Дмитрий Песков, пресс-секретарь президента, как-то заявлял, что Путин крайне негативно относится к попыткам использовать его имя в коммерческих целях. Однако "Путинке" это ничуть не помешало — она продавалась и продается. И на это есть веские причины.
– We drew inspiration from the nameless Soviet vodka that appeared on the shelves in 1983, was cheaper than other vodkas, and was commonly known as "andropovka," recalls marketing expert Stanislav Kaufman, who invented the now well-known vodka brand Putinka while working at Winexim in 2002. After just three years, Putinka became the leader of sales in Russia, with 40 million liters sold per year. During the same period, there was a peak in alcohol-related deaths in Russia.
When inventing the new brand, Winexim knew who to turn to. "Oleg Plakhuta, co-owner of Winexim, asked Rotenberg for permission from Putin and succeeded," says the Project's interlocutor. The same story was retold by our source on the Russian alcohol market. As a result, Plakhuta had to give up a share of the business he created. Putin and Rotenberg became his co-owners: from the very beginning they controlled all earnings from Putinka, from the trademark rights to the production and trade of the "president's vodka".
In 2022, the range of "Putinka" was replenished with new bottles with Z-symbols
In March 2004, Plakhuta's firm transferred the trademark rights to an unassuming company called PromImpex. By that time the company was already firmly in love with Putin: in June 2003, it applied for registration of the Putinushka trademark. The directors of PromImpex included managers associated with Rotenberg's SMPBank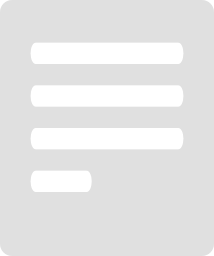 Elena Ruziak and Evgeniya Viryasova. PromImpex belonged to the British Virgin Islands offshore Eplaxa Ltd, of which Ruzyak was the beneficiary, and to Yevgeny Levin (through Premium LLC). Levin is an employee of the firm Legal Support of Business, which serviced Rotenberg's structures × .
In 2014, PromImpex transferred the rights to Putinka directly to Real-Invest, a Russian subsidiary of Ermira Consultants. Until very recently, Real-Invest received royalties for the use of the trademark by the Moscow alcohol factory Kristall, which is also controlled by Rotenberg's people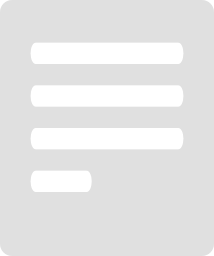 for example, in 2018, it received 2.3 million rubles in royalties × . Ermira should also receive royalties from Baikal-Invest, which received the rights to the Putinka brand in 2020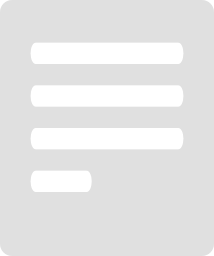 Baikal-Invest applied for trademark rights in the USA back in 2011 × . It is most likely that Baikal-Invest is also controlled by Rotenberg's people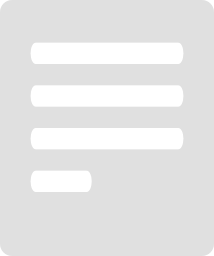 . Formally, the owners of Baikal-Invest are hidden behind a closed-end mutual fund, which is managed by the company Fin-Partner, which previously (through LLC Center-M), was controlled by Arkady and Boris Rotenberg, and since 2012, by Vladimir Doynikov, who previously worked as the director of SMP-Energo, a subsidiary of SMPBank × .
How the owners of Putinka changed
Finally, the sales of Putinka are also controlled by the right people — namely, the Eastern European Distribution Company, which, according to documents, belongs to the president of the National Judo Federation of Russia, a close friend and partner of the Rotenbergs, Vasily Anisimov. The Project's interlocutor, who knows both of them, is convinced that Rotenberg informally shares this business with Anisimov.
"You have no idea how much money this is," says the Project's source. According to him, back in the noughties, distributors who wanted to sell Putinka would bring Rotenberg bags full of cash — as payment for permission to sell vodka named after the president. Some of that money "was always intended for Putin," he says.
How Putin's voters got hooked on his vodka
In 2008, when Putin became prime minister, PromImpex registered the Putinka Ministerial trademark. In February 2012, two weeks before another presidential election in which Putin was running again, the country's largest discounter, the Pyaterochka retail chain, announced the start of a promotion for Putinka vodka, reducing the price of a bottle by 27%. The announced campaign lasted until the polls opened on March 4.
Alcohol consumption per capita in Russia
According to the UN, liters
In 2013, Real Invest registered the Putinka Cross-Country brand. The word "Cross-Country" meant that the vodka was convenient to take with you anywhere. It came in flat glass flasks of 0.375 liters. As representatives of the alcohol market estimate, the transition to smaller containers attracted those consumers who drink frequently in the face of declining purchasing power.
According to The Project's estimates, between 2004 and 2019, between $400 million and $500 million could have been earned on the production, royalties, and sale of drinks under the Putinka brand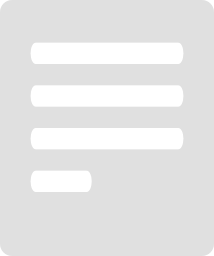 . Production volumes of Putinka were estimated based on Kristall's reports, while retail prices and sales volumes were taken from public sources. The distributor's margin was estimated at 20%, the manufacturer's net profit — at 5 rubles per bottle, and royalties — at 5-10 rubles per bottle × .
And Putin has done a lot to earn that money. At the beginning of 2015 the minimum retail price of vodka, which is set by the state, was for the first time not increased, but reduced — to 185 rubles. At the time, experts wondered how this was consistent with the anti-drinking policy. The reason was simple: the main beneficiaries of that decision were the manufacturers of cheap vodkas, including Putinka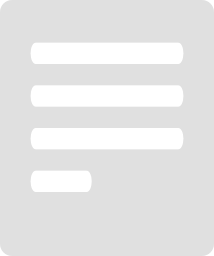 . Another beneficiary of that decision was the company Status Group, which was linked to Igor Chuyan, then head of the Federal Service for Alcohol Market Regulation, and to Rotenberg × . At that time, at a meeting with the State Council, the president said: "Illegal vodka, all sorts of surrogates, alcoholic beverages of this kind, are the result of a certain overpricing of legal products." Putin did not say a word about his personal interest in cheap vodka.
Brainwashing Business
When two knowledgeable sources of The Project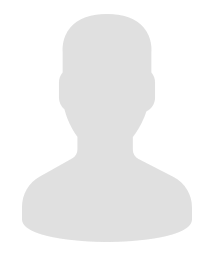 , one a former high-ranking federal official, the other a former manager in Yuri Kovalchuk's media empire × repeated almost verbatim the phrase "the National Media Group (NMG) actually belongs to Putin himself," several years ago it seemed an exaggeration. Until now, it has been commonly assumed that the NMG, which plays a huge role in "brainwashing" Russians, is controlled by Putin's closest friend and advisor, Yuri Kovalchuk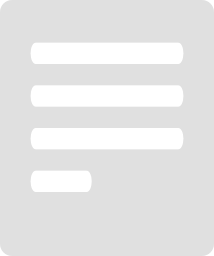 . Еhe Rossiya Bank, where Kovalchuk is a major shareholder, owns 35.5% of the NMG (21.2% via SOGAZ), and another 26.22% is controlled by Surgutneftegaz × . However, upon investigating Ermira's activities, it becomes clear that Putin himself has also been able to make some money on deceiving his fellow citizens.
According to the scanty reporting of the NMG, Ermira owned 24% of the company in 2009, but its stake has probably declined since then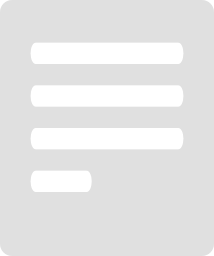 . At any rate, the latest available statements show that, as of 2014, Ermira seemingly owned just 1.6% of NMG and 3% of the shares in Television and Radio Company Peterburg, which is part of NMG × . NMG brings money to its shareholders — advertising revenues make the media holding profitable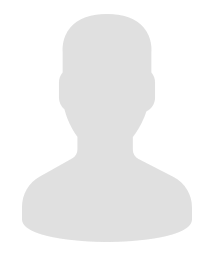 . In 2019, the NMG received 41.8 billion rubles in revenue from advertising services on TV channels. The profit for the same year was 1.5 billion rubles × .
The reporting also shows that Putin's Cypriot company also profited from the circulation of the NMG shares: for example, in 2013, Ermira acquired 7.5% of shares for 76 million euros, but three months later it allegedly sold them to Gennady Timchenko's structures for 65.6 million more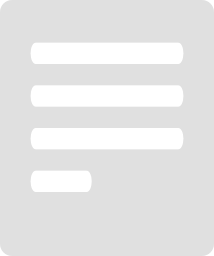 : the fact of sale and the value of the transaction are reflected in the company's annual report × .

There is a personal side to all this. In 2008, the merited gymnast Alina Kabaeva became head of the NMG's Public Council, and in 2014, after leaving her seat as a State Duma deputy, she became Chairman of the company's Board of Directors. It turns out that Putin hired Kabaeva for a company that he himself co-owned. We will reveal where all this care comes from in the next part of the Iron Masks series
Money for Putin's Personal Vices
Until now, we have talked about the projects that Putin's secret company has been profiting from. However, there were also a few projects that it has been spending enormous sums of money on. All of these projects are related to providing luxurious leisure time for Putin himself and his cronies.
After Alexei Navalny and his team talked in detail about Putin's palace at Cape Idokopas near Gelendzhik in 2021, Arkady Rotenberg appeared before TV cameras and announced that this was his property: "It shouldn't be a secret anymore. I am the beneficiary. […] It's a godsend. The place is gorgeous." This was the most plausible of all the possible tricks undertaken by Putin and his entourage: after all, Rotenberg, as someone involved in managing Ermira, was indeed related to the construction of Putin's palace.
And here's how it went. Ermira began transferring money for the palace no later than 2009. In 2009 and the following year, it issued $100 million in loans to the Russian company Rirus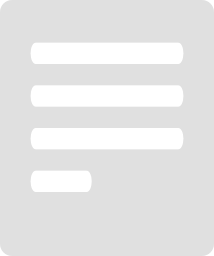 approximately 3 billion rubles at the exchange rate of the time, according to the annual report of the Cypriot company × . Rirus oversaw the construction of the palace, and its co-owners were Nikolai Shamalov, Putin's former in-law and a shareholder in the Rossiya Bank, and Dmitry Gorelov, another co-owner of the Rossiya Bank. Shamalov and Gorelov's business partner, Sergei Kolesnikov, first spoke about the company in 2010. Kolesnikov wrote an open letter to Russian President Dmitry Medvedev, where he described the construction of the palace for Putin and the corrupt schemes that were used for this purpose. "It is in your power, dear Mr. President, to show all our people that everyone is equal before the law, even prime ministers," Kolesnikov wrote. Kolesnikov's revelations did not result in criminal charges, but there was a serious scandal in the press.
Putin and his entourage had to urgently change the scheme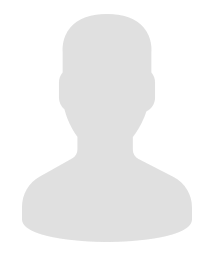 The Project's source recalls × . New legal entities were created. All of the property and lease contracts for the palace were transferred to the balance of the company called Complex. 99% of Complex belonged to the firm Indokopas, the nominal owner of which was the lawyer Ivan Serditov. His share was later transferred to the offshore company Savoyan Investments, a subsidiary of Ermira Consultants. However, the representative of Savoyan was the same Serditov. Another 1% of Complex was registered under some shell companies, which were run by wives of presidential security officers.)
Savoyan, that is, "Ermira in the broad sense of the word," issued loans worth 10.3 billion rubles to Complex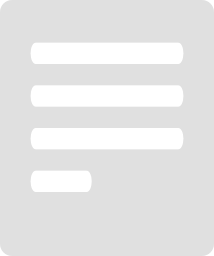 , according to the documents studied by The Project × . Another 6.7 billion was sent there by another subsidiary of Ermira Consultants, the offshore company Cluelan Investments. Between 2011 and 2014, it transferred at least 11.5 billion rubles to all the shell companies associated with the palace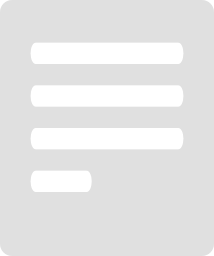 , according to the documents studied by The Project × .
A source of The Project showed copies of internal cost sheets, which were used to pay the contractors for the construction of the "boarding house" (this is how the palace is called in the documents). Rotenberg personally signed the estimates and the decision to allocate money for the construction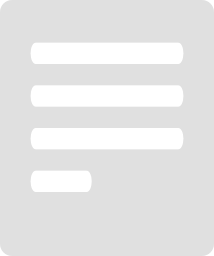 . The editorial staff has the documents signed by Rotenberg at their disposal; the signature on these documents is identical to the authenticated signature of Arkady Rotenberg × .
Some of the payments were made in cash and some were made by Oleg Kuznetsov, head of military unit 1473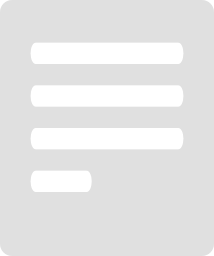 later renamed the Department for Operation of Property of State Security Bodies × of the Federal Guard Service, which was in charge of the construction.
The cost sheets studied by The Project give us an idea of the scale of luxury envisioned for Putin's palace. For example, the "assembly and arrangement of furniture and furnishings" in the main building alone cost 248 million rubles, the curtains in the main building cost 43 million rubles, and decorative painting in the main building cost 21 million rubles.
After Navalny's film about the palace, the president and his entourage once again had to make something up. Reporters from state-run TV channels were allowed onto the grounds. Vesti" correspondent Alexander Rogatkin was especially successful in "exposing" Navalny. Rogatkin assured that the facility doesn't look like a royal palace: "It's generally very dirty here, construction work is in progress." However, there was a moment in Rogatkin's story that he would have been better off concealing. Showing that the entrance to the palace is guarded not by the FSO, but by a private security company, Rogatkin showed some men in uniforms with the word "Horizon" on them.
There is only one private security company with such a name in Russia and it receives monthly payments for security services from Platinum. Platinum, like Ermira, is de facto owned by Putin, the owner of the palace. And here's why it matters.
Villa Bought with Gazprom's Money
Technically speaking, Platinum is a Russian subsidiary of Ermira, established back in 2004, when Putin was just beginning his second term as president. In 2009, Platinum was transferred to Putin's nephew Mikhail Shelomov, another longtime nominee of the president. Right after establishing Platinum, Ermira donated 2.5 billion rubles, or $87.7 million to its subsidiary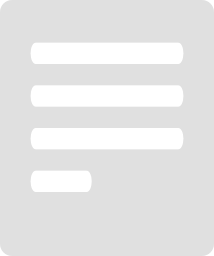 according to Ermira's financial statements × . What were these funds used for and what is the purpose of Platinum in the first place?
All activities of Platinum boil down to three simple tasks. First, Platinum was used to purchase a large block of shares in the state energy company Gazprom — Putin's firm receives regular and substantial dividends from this asset (for example, in 2019, it was over half a billion rubles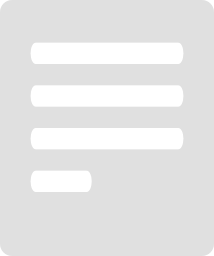 , according to the company's financial statements × ).
Secondly, Platinum owns a block of shares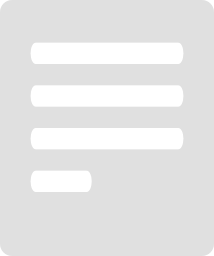 2.27% × in the Rossiya Bank, whose owners include all the members of Putin's inner circle — from his friend Kovalchuk to his mistress Krivonogikh.
Thirdly, since 2013, Platinum has owned a unique villa in the Rus health resort of the Presidential Administration in Sochi. This resort was once seized from YUKOS and given to the Kremlin, but not in its entirety — the luxurious villas inside were given to Putin's cronies and, as is now clear, to Putin himself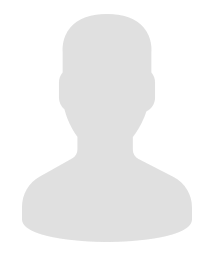 . Prior to Platinum, the villa was also registered in the names of nominees from Putin's inner circle: Marina Anisimova and Anastasia Golubchanskaya, both associated with Putin's palace in Gelendzhik × . The villa, which is registered to Platinum, is the largest of all in the Rus resort: it has four floors, including an underground one, an elevator, a separate entrance, and a full security system; its total area is 2,100 square meters.
The cost of the villa and other assets of Platinum can be estimated based on the book value of the company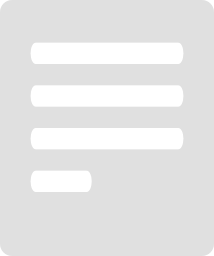 as of late 2021 × at 14.3 billion rubles, or over $230 million even at the current official exchange rate. This is roughly comparable with the annual budget of a small Russian region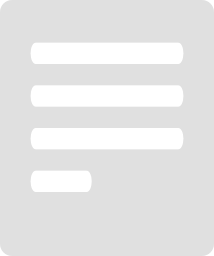 for example, the 2022 budget of the Jewish Autonomous Oblast was 15.8 billion rubles × .
Caring Husband, Father and Father-in-law
There was one episode in Ermira's long history that, while not involving huge sums of money, still speaks volumes about the secret owner of this asset, President Putin.
In the fall of 2010 a population census was taking place in Russia. A census taker accompanied by TV cameras was invited to a certain room, furnished with gray furniture, where on a sofa sat the family of Vladimir and Lyudmila Putin, dressed in clothes matching the tone of the sofa. The only thing that stood out from this dull picture was Kony the Labrador. The census taker began with a memorized question: "Tell me, do you live in one household? There was an awkward pause, Putina glanced at her husband, and only after he nodded did she answer, 'Yes.' The spouses didn't admit at the time that each of them was already living a separate life. The announcement of their divorce — in a similarly bleakly furnished TV interior — would only come three years later, in 2013. And yet, this meeting with the census taker in 2010 is very important to us.
The thing is that this public scene was preceded by a private one. In early 2010, Lyudmila Putina and her boyfriend Artur Ocheretny, who was still unknown to the general public, met with the managers of Ermira over a sensitive matter. The president ordered to "pay through Ermira" for the purchase of an apartment for Ocherenny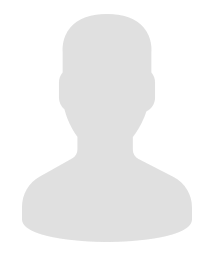 , says The Project's source × . "The event was strange. They wanted an apartment on Leningradka (the area around Leningradsky Prospect in Moscow), in an ordinary apartment building. It did not look like Putina and her man were going to live there, but Ochery needed that apartment for some reason," explains The Project's source, who knows the circumstances of the deal.
The Project found this apartment: a 120 square meter three-room flat in Kochenovsky Proezd was registered in Ochery's name from 2010 until 2013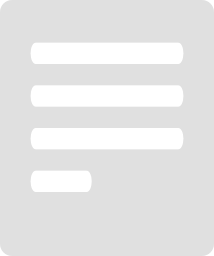 according to Rosreestr × . It was then transferred to an offshore company from the British Virgin Islands, which is not a common practice when it comes to regular apartments in apartment blocks in Moscow. It is important to note that this offshore company, Martinon Services, is nothing more than another subsidiary of Ermira.
So it turns out that President Putin, owner of untold riches and countless properties, took away from his ex-wife's family a three-room apartment in a Moscow suburb which he had once given them as a gift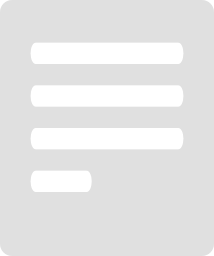 or at least deprived them of their legal rights to this apartment × .
Another 500 million for Ocheretny

The Project is aware of a couple of other deals that Ocheretny made with people associated with Ermira. He may have made considerable amounts of money on these deals.
In particular, in 2013, when the Putins were officially divorced, Ocheretny purchased non-residential premises in the town of Troitsk near Moscow from legal entities associated with Ermira and Rotenberg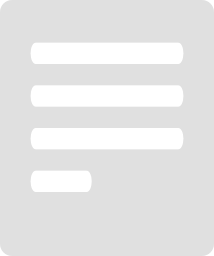 . One of these premises was owned by Stick, a company associated with the production of Putinka and founded by Ermira Consultants, from 2008 to 2009, and its next owner was Finance-Invest K, which is owned by Elena Ruziak, an employee of SMPBank. The second premises belonged to Finance — Invest K from 2008 to 2012 × . Right after buying it, Ocheretny sold the premises to another legal entity associated with Rotenberg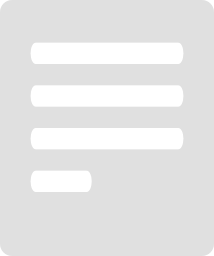 — LLC Rental Alliance × . Ocheretny also received another 849 sq.m. commercial building in Moscow's Izmailovo district on November 19, 2013, and then sold it 9 days later to another firm affiliated with the Rotenbergs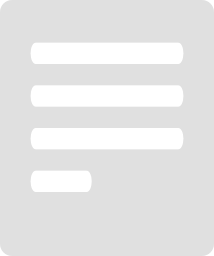 — the same Rental Alliance × .
Why does this matter? This real estate is hardly of any commercial interest to Ocherentny or Rotenberg — it looks like the family of Putin's ex-wife had to pay out a considerable sum in the form of income from real estate deals. You can imagine the amount of money we are talking about from the following story. In May 2022, the owner of the same premises became Mosoblbank, another of Rotenberg's assets. The bank put up the Troitsk premises for sale for 360 million rubles. Ocheretny received a comparable amount of 346 million rubles for its sale in 2013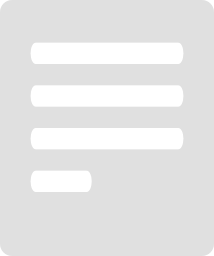 according to the documents available to The Project × . Ocheretny also received another 147 million rubles for the building in the Izmailovo district.
Months after the deals with Ermira's firms, Ocheretny purchased luxury housing first in Biarritz, France, and later in Davos, Switzerland. The amount of both purchases roughly corresponds to the income Ocheretny received in the deals with Ermira's subsidiaries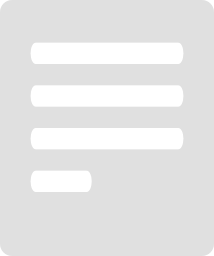 In December 2013, Ocheretny bought a 450 sq. m. villa in the town of Anglet for 240 million rubles. A year later, Ocheretny bought a 200 sq. m. apartment in Davos for 263 million rubles. This and other European real estate owned by Ocherentny were previously discovered by Alexei Navalny's team ×
In 2010, at a time when the Putin family had most likely already split up, Ocheretny also became the owner of two land plots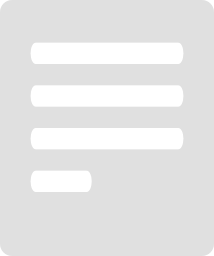 total area — 4,400 sq.m., current average price — 150.3 million rubles × in the village of Piskovo near Moscow, in the upscale Istrinsky District, and in 2013-2014, after Putin's official divorce, he sold them to a company affiliated with Rotenberg's SMP Bank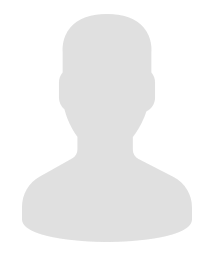 Maksim Chekalin, the director of ServiceCenter, which bought the plots, was at the same time the director of a company controlled by the deputy board chairman of SMP Bank × . The amount of these transactions is unknown.
Ermira Consultants also had a subsidiary which was intended for the president's daughter Maria Vorontsova, or more precisely, for her now ex-husband, Dutchman Jorrit Faassen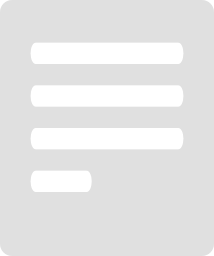 , as the Project's source says. This is confirmed by documents discovered by the editorial board × . This company was called Berocci Investments. According to the documents studied by The Project, this offshore company was established with an important mission: it was used to buy four land plots and two houses in a super elite district of Moscow Region, in the Usovo Plus neighborhood, right next to Putin's Novo-Ogaryovo residence in Rublyovka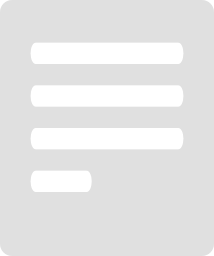 . The connection between the BVI and Cypriot companies is indirectly confirmed by the fact that three land plots and one house directly belonged to Ermira Consultants until 2013, and were then transferred to Berocci Investments × . This real estate is worth about 350 million rubles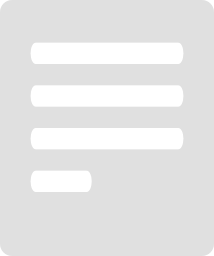 . The calculation is based on the average price of houses for sale in Usovo Plus × . Both houses are on adjacent streets, and one of them, the 800+ sq.m. one with a bathhouse and swimming pool, is right next to the fence of the presidential residence.
It was here, near Usovo village on Rublyovskoe Highway, that Faassen's BMW was cut off by the car of the banker and philanthropist Matvei Urin in the autumn of 2010. His security guards chased the Dutchman down and beat him with baseball bats. On the same day, Urin was detained by officers of the FSO and personally the head of the Moscow police Vladimir Kolokoltsev. As a result, the banker received jail time for the beating, and then also for fraud.
This episode and the generous land gift to Faassen show how important the foreign son-in-law was to Putin. But "was" is the key word here. One more detail is important to know about the real estate in Usovo: just like in the case of Ocheretny's apartment, Putin never made his son-in-law the owner of the houses.
All this luxury property is now registered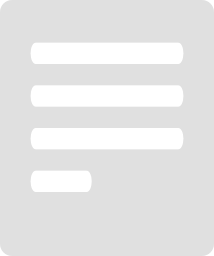 according to excerpts from the Federal Registration Service, × to a closed-end mutual fund with the recognizable name of Berocci. This fund is managed by the Fin-Partner company, which was already mentioned here as a shell company that provides a front for corrupt deals financed by Putin's public fund.
* * *
Thus, the inconspicuous Cyprus-based company Ermira Consultants, owned by a nominee and run by Putin's friends, is involved in multi-million dollar operations in the interests of the Russian president himself. It builds a palace for him, buys real estate for his family, makes money on vodka bearing his name, and buys up energy and media assets. Are these all the facts we know about Ermira? No. There is at least one more story that proves this firm's connection to Putin far better than all the others put together. This story begins in Sochi.
Medieval History
Continue reading
Editing by Roman Badanin
Fact checking by Ekaterina Reznikova
We thank Organized Crime and Corruption Reporting Project (OCCRP) and Meduza for access to the leaked LLC Invest files, which contain correspondence between the Rossiya Bank and its contractors.
We would also like to thank Alexei Navalny's team for the provided video footage.