Mariupolis.
A Report on Who, How and Where Killed Lithuanian Filmmaker Mantas Kvedaravičius
Relying on the words of eyewitnesses and participants in the events, The Project and Spektr.Press tell the unknown details of the brutal murder of Lithuanian documentary filmmaker Mantas Kvedaravičius in Mariupol in March 2022. The text includes first-hand accounts of Mariupol residents rescued by Kvedaravičius from the besieged city.
---
The Road
This may be hard to believe, but both now and in previous months of the war there have been "legal" routes across the front lines in the Russian-Ukrainian theater of operations. For the past four months, the main point for safely crossing the at least 2,000-kilometer line of contact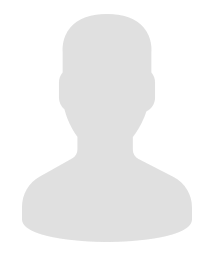 , Valerii Zaluzhnyi, commander of the Ukrainian army, had estimated the length of the front line to be 2,500 km before the latest Kharkiv offensive began, × was the village of Vasylivka, Zaporizhzhia Oblast. People travel from occupied territories to Zaporizhia (and then often back (, in particular, a correspondent observed residents of the occupied territories traveling to the Ukrainian unit to obtain documents for children, receive money, etc.*), and from the territory controlled by the Ukrainian army to Mariupol, Berdyansk, Melitopol, and Kherson, by a route agreed upon by both sides. The long queue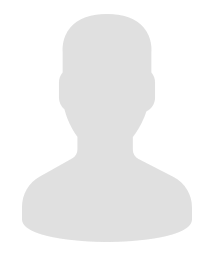 , in September, for example, the wait was about a couple of weeks × , lack of comfort, and the danger of shelling and detention do not deter people — many Ukrainians are forced to travel to occupied lands to visit their relatives and abandoned homes. On September 30, an S-300 SAM missile hit a car queue on the Ukrainian side, killing 32 people and injuring more than 100. Transit was halted indefinitely.
Vasylivka was not always the only place for civilians to filter across the front lines. The contingent of the Russian army in Ukraine is critically insufficient not only to take over the country, but also to cover the front line relatively tightly. There were plenty of holes, dirt and asphalt roads not blocked by Russian army checkpoints as late as in the spring of 2022. At first there were two routes through the front in southern Ukraine — between Kherson and Mykolaiv and between Mariupol and Zaporizhzhya. The Mykolaiv direction was blocked by the Russian army by May, while the direct route from Mariupol, Melitopol, and Berdyansk through Vasylivka to Zaporizhia was agonizing but still functioning.
The author of this text, like all people from occupied Mariupol and Volnovakha, has been living through this road for all these months — relatives and sad news about the dead and wounded are breaking out, friends are returning to their surviving homes in the occupied areas, men are going "to Crimea" and further to Europe to their families.
This story began on this road on April 25, near the "Epicenter" shopping center in Zaporizhzhia, the starting point for humanitarian convoys to Mariupol. It was on that day that one of the authors of this text met there the people who told the story of Mantas Kvedaravičius.
Расследования — это дорого, но это того стоит
Оформив ежемесячное пожертвование "Проекту", вы поможете нам делать еще больше важных и громких расследований. Так вы поддержите всю расследовательскую журналистику в России!
Поддержать "Проект"
Cats
"The Russian side is now in 'Don Quixote mode'. They sweep the rich cars, stop them, check them, but they let people like this through without even looking, you have to look as shabby as possible, and everything will be fine," explains volunteer Alexander Sosnovsky, showing the journalist the Tavria, battered with shrapnel, standing nearby with its broken side windows covered with polyethylene.
Sosnovsky began transporting people out of destroyed Mariupol back in March. He himself does not go to the other side — to Russian security forces he is a well-known Ukrainian activist, a former officer of the Ukrainian Patrol Police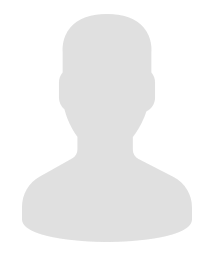 , his colleague in humanitarian operations is also a well-known personality in Mariupol — Denis Minin, who was a TV presenter in peacetime, former author of the local morning TV program "The Curly Show" × , so he would most likely have been arrested immediately.
In April, Alexander found himself in the parking lot in Zaporizhia with his mother, Angelina Sosnovskaya. She herself had only recently evacuated from the already occupied Mariupol, but was nevertheless eager to go back — to take food to her neighbors, who had saved her during the first month and a half of the city siege and then sheltered the Sosnovskys' cats.
The cats play an important role in this story. Alexander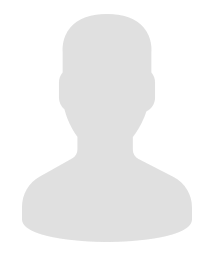 together with Denis Minin × created the Vivezemo organization — it rescues from Mariupol pets left there during the siege, mostly cats: "I haven't yet invented a way to evacuate dogs," says Sosnovsky, "especially the big ones."
Alexander himself evacuated from Mariupol during the first days of the invasion, on March 4. His mother remained in the city with her two cats and four sons until the end of March. When the author met the mother and son in Zaporizhia in late April, Angelina, or Lina, as everyone around called her, initially refused to talk and hid her face from the camera — she was still trying to make it to the captured Mariupol and did not want unnecessary publicity. But eventually, she asked to turn off the recorder and started by saying: "I know how Mantas was killed".
Подпишитесь на рассылку "Проекта"
The Convoy
We talked to Sosnovskaya twice — after the first untaped conversation in Zaporizhia, we met in September in Kyiv. Sosnovskaya not only repeated her story to us, but also gave similar testimony to the Security Service of Ukraine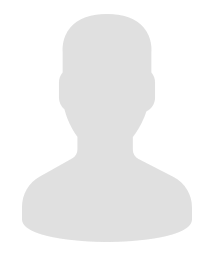 , according to the witness herself × .
Angelina Sosnovskaya is the woman whom the Lithuanian filmmaker Mantas Kvedaravičius was escorting out of the captured city. It was during this convoy that he was killed. Various episodes of this story have also been reconstructed from the accounts of Sosnovskaya's convoy companions and her relatives.
"Sometime around March 6, Diana told me that she needed my mother's address, that there was a man who was taking people out of there. I gave her the address and forgot about it," Alexander Sosnovsky begins his mother's story. — At that time there were many people who even filmed videos of them going, and then they would bump into the Grad shelling area and come back. But Mantas took my mother from Mariupol in late March."
Diana Berg is Sosnovsky's wife, a well-known personality in Mariupol, a pro-Ukrainian activist who founded the TU art space in the city. She knew Kvedaravičius a little; his film "Mariupolis" was shown in 2016 at the city cinema, and Diana and her husband were present at the screening as audience members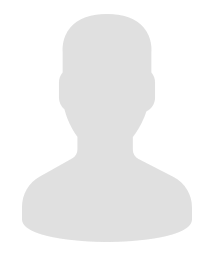 , as told by Berg herself × .
Around March 12, Berg saw a post in one of the chats of Mariupol residents that there were people going to the city. By then, there was no communication working in Mariupol and no information about the people left there, Diana passed two addresses through that chat — her mother-in-law's and her own apartment, where her friends could be hiding. "If not get them out, [they could] at least check on them and find out if they were alive" — Berg says.
The man they wrote about in the chat room was Kvedaravičius. He went to the still not fully surrounded city, simultaneously filming the second part of "Mariupolis" on his cell phone.
"On March 27, Mantas came for me. There was no communication, and I wasn't expecting anyone. I got up in the morning, made coffee over the fire. My neighbor had borrowed a screwdriver from me, and when there was a knock on the door, I thought it was him. I opened it and there was Mantas: 'Hello, are you so-and-so? You have three minutes — get your bag and your passport!' I stared at him, I saw him for the first time in my life, and I said, 'I have cats! I have six cats! I can't!' It turns out he was filming me at that moment, and my son showed me the footage later. I told him about the cats, and he told me again, 'Two minutes — bag and passport!'. I sat down by the door and started crying, I looked up at him and said, 'I'm not going without them!'
Lina, in her own words, was persuaded to go by her neighbors. "He put my bag on like a backpack, I gave my neighbor all the money I had in my wallet, and we took off. We went behind the garages next to the house, and there was already Mantas' car driver Sasha, as well as Galya and Yulia, and one-month-old Alisa in a carrier. Baby Alisa was born in Mariupol on February 26. And there was also another woman — Marina — with her daughter." The editorial team tracked down Sosnovskaya's companions, Galina Buyanovskaya and her daughter-in-law Yulia (NOTE — the editorial team was not given the woman's last name because of concerns for the safety of her relatives). They are family members of a Ukrainian serviceman who at the time was fighting in another section of the front and is now also in the active army.
All of Lina's companions would eventually make their way to the Ukrainian side. All except the Lithuanian director. According to Sosnovskys' accounts, the Ukrainian military who left Mariupol in those days tried to get their families out of the city. Alexander, the driver of the minibus in which Lina was evacuated, served in the AFU and entered the city in civilian clothes.
Having met behind garages near Kronstadtska Street, the group moved to the area of Nizhnya Novoselivka, where the vehicle was left — it took them a whole day to cover these three kilometers with short runs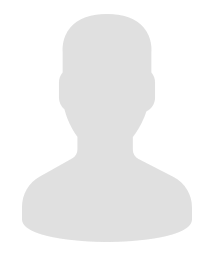 , as follows from the accounts of Lina and Galina × .
– We reached the Eternal Flame on Lavitskogo Street, our guys from the AFU were just standing there, we waved and started walking further. After another 900 meters, we saw them already there," says Lina.
After Mariupol she cannot pronounce the word "Russians". Instead, she keeps using short words like "they" or "those," sometimes "Rashists".
"I'm 62 years old," Sosnovskaya recalls, "but I know what a phosphorus bomb is, what a cluster bomb is, what a howitzer is, what a Grad is, what a Buk is — I know it all! But there is nothing scarier than a plane… And it is impossible to escape…
Near 37 Bohdana Khmelnytskoho Boulevard, the group came across a stronghold of the Russian army.
"If we had gone like this (by outside of the house), Mantas would have survived, but we went into the courtyard. We went there because there were bonfires burning, people were cooking food — we thought it was safe there. And right as went into the yard… The people with the bonfires, as it turned out, had some kind of headquarters on the first floor. They said to us, 'Freeze!' And the men were ordered to come to them. Mantas went there as it was — with my bag behind his back."
When the Russian soldiers detained Mantas and Alexander, a shooting fight broke out nearby. Lina and the other women were let into their apartment by locals. "The people who called us were themselves refugees from the left bank of Mariupol, they rented this apartment and also nursed two grannies who had come to collect their pensions from Donetsk just before the invasion and got trapped here. The man told us, 'I have to feed these grannies too!' We didn't fit in there in terms of food in any way."
The situation was difficult: the women and their children could not go back because there was fighting, nor could they go any further, since they did not know where the car was. "I said, 'Let's go beg for the men.' And Marina and I went," says Lina. "This clearing from our house to the other didn't seem that big, we started to run, but then the shelling started, so we went back — and then we ran again. Once we got there, we went into the entrance hall and saw that they had opened the apartment on the first floor and the entire floor and this apartment was turned into an HQ. I saw my bag that Mantas was carrying: they had not opened it, but simply ripped it open. Two Russian soldiers came out to us, it was clear from their speech that they were Russians. They spoke to us at the entrance to the apartment and they wouldn't let us in — in my state of shock, I couldn't memorize their ranks or chevrons.
– We started explaining, "Guys, please understand, they're just taking us out, we have a one-month-old baby and another older child, what are you doing? They're just taking us out!". They started telling us that they had passed the information on to the authorities, who would sort it and let our men go, but we had to wait another hour. We were crying there, talking loudly, and our men heard us and shouted from some room: "Don't worry, girls, it will all be sorted out somehow…"
Lina was allowed to take her bag and was sent back to the shelter. There they waited for Alexander and Mantas for some time. Then Galina and Yulia, the mother-in-law and daughter-in-law, went to ask again to release the men.
Galina Buyanovskaya lived in the historic Romanovka district of Mariupol before the war. Galina doesn't know how her son got in touch with Kvedaravičius, but she says that she still dreams about Mantas coming to rescue her from the city.
"We begged for our male escorts, and they told us rather sharply that it is not in their competence, it was up to the management, 'they have the wrong documents, just wait! '" — Galina says. "We were talking in the entranceway, they wouldn't let us into the apartment where they were held. So we went back, and after a while Sasha came."
The driver told the women that he and Mantas were undressed, checked for injuries characteristic of combat operations, as well as tattoos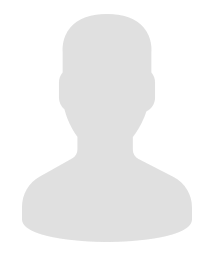 , nationalist and military tattoos are usually looked for, as well as characteristic scuffs on the shoulders from body armor, or on the index finger from the trigger; bruises sometimes remain on the shoulder from the rifle butt × , found a bruise on the back of the Lithuanian from Lina's bag he was carrying, and detained Mantas "until the circumstances are clarified."
The women and Alexander remained in hiding waiting for news of Mantas. At that moment, a mopping-up operation began in the courtyard where the group was hiding.
"Apparently our guys (AFU) had been driven further away and they had already started filtration. My God, they came in with submachine guns, shouting: 'There's a whole apartment of Ukrops here!!!' Me in my 62 years of age and the one-month-old Alice are both Ukrops, apparently. And then they point machine guns at us and yell, 'Get down!!!' — I've had different experiences in my life, but then something happened to me, I was frozen in place, I was in a complete stupor, the girls tried to pull me down by my coat somehow, but… And then they opened a nearby apartment, threw us all in, and blocked the door — all the windows on both sides had already been broken. Then the fight started again in the yard, they put an anti-aircraft gun under our broken windows, it started shooting, all this was flying around…
As Lina recalls, a Ukrainian sniper was found in one of the houses in the neighborhood. In the ensuing firefight, the Russians killed him.
"We waited for Mantas until morning, the sun started rising, and we ended up leaving. We were stopped twice more on our way, everyone tried to do something to us, we cried, Alisa screamed, and somehow we made it to the bus. I didn't know at the time that Mantas' wife Anya (Anna Belobrova) was waiting for us there (near the bus)".
"I saw that Sasha came up to some young woman of short stature, talked to her, and she just went straight in the direction we came from". She went to the place where Mantas was arrested and kept looking for him until April 2. She ended up finding him on a pile of garbage, they just threw him out.
Belobrova found Kvedaravičius' body with bullet wounds near the place of his detention. Anna took her husband's body to the morgue in Donetsk and from there across Russia to Lithuania, where the director was buried in his hometown of Birzai on April 9.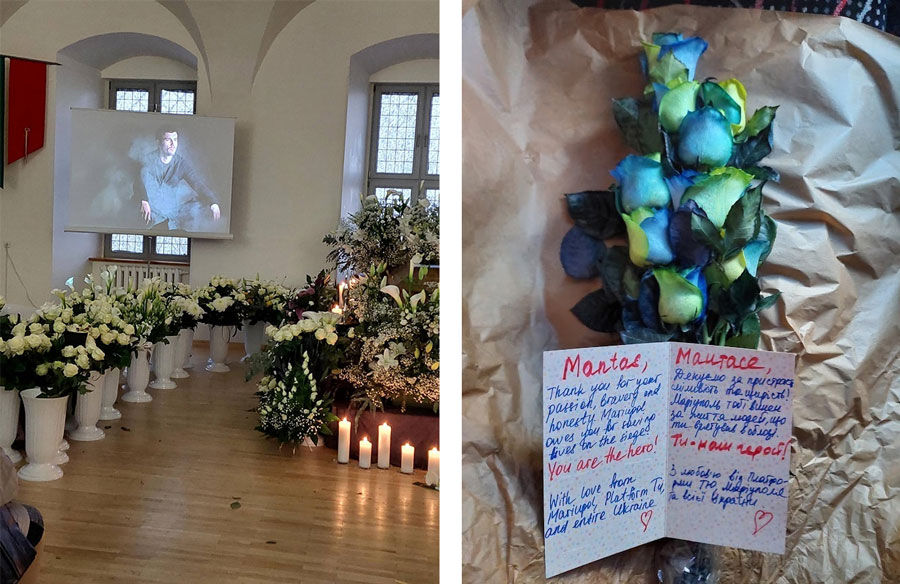 "You know, I asked myself 150 times: would he still be alive if he hadn't come to get me? If I hadn't spent those ten minutes crying over the cats? Maybe they would have gone the other way, and he would still be alive? He was 45 years old… and I'm 62 years old, why did God make it so…?"
The women and their children continued their journey from Mariupol. By minibus they joined a motorcade of three buses with the inscription "children" and red crosses. Near the Metro supermarket on the way out of the city, the column was once again pulled over by the Russian military. At the checkpoint Alexander was ordered to take the passengers to the filtration point and he and the other drivers were ordered to go to the commandant's office.
"Sasha was aware that he would not pass any sort of filtration — he was an active officer of the AFU. We were standing there, and he said, 'Okay, girls, take your time, smile, and load into the bus! ' We didn't understand anything, we sat down, and he suddenly put the pedal to the metal! I was sitting in front, he said to me, 'Lina, Lina, look — are they chasing us?! ' They would have shot us if they caught up. Then I said to him: 'Sanya, there're checkpoints down the road! ' And he said: 'Don't worry! They don't have walkie-talkies! ' It was only later that they wised up and got them…
As they drove along the highway, Alexander threw his phone to the roadside — he remembered that he was getting text messages about his salary as an AFU officer. They hid Mantas' phone behind the trim of the car and took it across the front line. The video fragments found there would then be used to make the film "Mariupolis-2," which would be shown at the Cannes Film Festival in the summer.
The women and children taken from Mariupol are now safe. Alexander left Ukraine with his family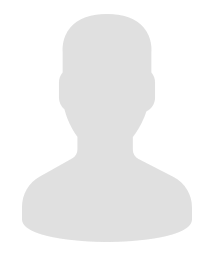 , according to The Project's interlocutors × , but we were unable to obtain his comments for this text.
Callsign "Pashtet"
None of the participants of those events with whom the editors spoke saw the moment when Kvedaravičius was killed. However, according to an acquaintance of Kvedaravičius's family, the director died either in the same courtyard where he was detained, or in the immediate vicinity of that place. The director's body was found by his wife near house № 99 on Prospekt Mira, on the opposite side of the street from the place of detention, not more than 500 meters from where Kvedaravičius was last seen alive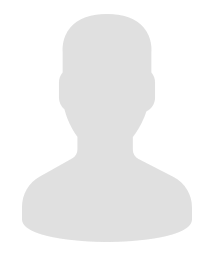 this follows from the account of the director's family friend, which was later confirmed in a conversation with the editors by a source in the Lithuanian investigative authorities as well × .
In order to establish the details of the events in the courtyard and to verify the accounts of Sosnovskaya and her escape companions, the editors also contacted people who lived in the same area of the city where Kvedaravičius was killed in late March and spoke with military analysts gathering information about the siege of Mariupol.
The seizure of Mariupol was predominantly carried out by Southern Military District troops (19th and 150th Motorized Rifle Division and 7th Airborne Assault Division), Black Sea Fleet Marines (810th Brigade), General Staff Special Forces (3rd Brigade), DPR militia units (Sparta battalion and "special forces of the DPR internal troops")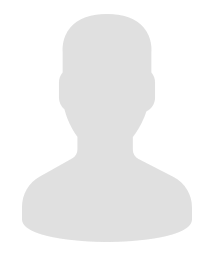 as follows from analysis of the Institute of War Studies and media publications × . According to the map of military actions in Mariupol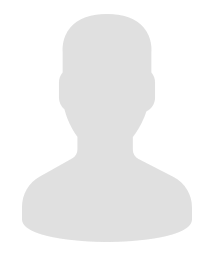 maintained by the Telegram channel "Combat Action Chronicle" × , control of the area from Prospekt Mira to Italianska Street, which are connected by Bohdana Khmelnytskoho Boulevard, was taken over by Russian forces around March 21-22, that is, just a few days before the events described above. It is difficult to establish exactly which Russian units were moving along Bohdana Khmelnytskoho Boulevard, as well as any other restricted section of the city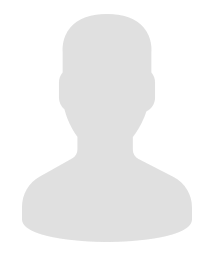 , conflict Intelligence Team analyst Kirill Mikhailov explains, × , but residents of the surrounding houses have provided us with important clues.
According to four residents of houses on Bohdana Khmelnytskoho Boulevard, the area of house № 35 (where, according to Buyanovskaya, the Russian military headquarters where Kvedaravičius was last seen alive was located) was controlled from March 28 to April 1 by DPR fighters, among whom there were also Russians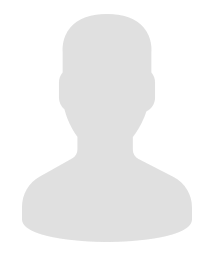 , this is a common situation, volunteers and mercenaries from Russia as well as residents of Donbas who lived in Russia are serving in DPR units × . Two local residents named specific "units": the special forces of the DPR Interior Ministry and the 6th tank platoon of the DPR. "For the most part, they were 'recruits' of the LPR and the DPR. We know for sure that one was from Horlivka and one was from Chelyabinsk," says Kirill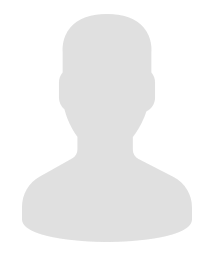 we are not giving the last name of our interlocutor for protective reasons × , who lived near the place where Kvedaravičius was killed in late March.
Buyanovskaya is also sure that the soldiers they met at the headquarters were from the DPR: "They had white ribbons on their feet and hands — a clear sign they were from the DPR, they were hiding that way. And in the morning, when we were leaving, cars appeared near the headquarters, they had license plates with the DNR flag on them. Their commander, as I understoodб was Russian. I'll always remember their belts — they had Soviet plaques with a star on them. The white ribbons on the uniforms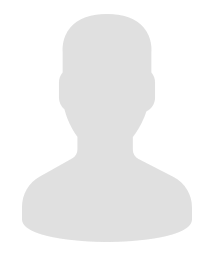 as reports indicate, this color was used by Russian troops in Mariupol as a way of 'friend or foe' identification × were also recalled by another interviewee, Maria (name changed), who hid together with her neighbors in the basement of a house on Bohdana Khmelnytskoho Boulevard. She also says that among the soldiers who took part in the 'mop-up' of the neighborhood were 'DPRites' and Russians. The woman also remembers the brutal searches the men were subjected to: 'They tortured them terribly, mocked them. Then they sent our boys to collect the '200s' and '300s''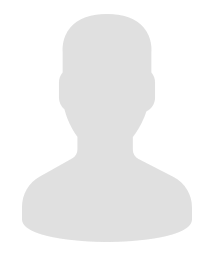 that means the dead and wounded × .
According to Kirill's story, there were several senior men in the occupants' headquarters — one of them had the call sign "Uzbek", another was called "Maloy" ("Little") — it was he who was shot dead by a Ukrainian sniper. "They were very angry because of that," Kirill says. This part of his story indicates that he is talking about the same place. Both Lina Sosnovskaya and Galina Buyanovskaya recall that the Ukrainian sniper's fire caused a commotion in the courtyard where the Lithuanian was supposedly killed. "You're hiding the sniper, we're going to kill you all now!" was what one of the occupant commanders shouted, according to Buyanovska, after the sniper killed one of his fellow soldiers.
The man who threatened Buyanovskaya had the call sign "Pashtet" ("Pate") and was one of the "officers" in the headquarters on Bohdana Khmelnytskoho Boulevard, Galina says. She and her daughter-in-law first met him when they tried to rescuing Mantas: "There were six people in the headquarters, somewhere between 30 and 65 years old. They wore creepy camouflage uniforms of unclear origin and gave a terrible impression — as if they had been taken out of prison, dressed up, and handed automatic rifles. 'Pashtet' was talking to us, but they kept interrupting him — there was an older man there, a man with glasses, he was over 50, he kept saying: 'Just call the commander!'
"Pashtet," "Uzbek," and "Maloy" are not unique call signs among Donbas separatists. In 2019, the Ukrainian media outlet Narodnaya Pravda published a possible list of "DPR fighters" — there are fighters with the call signs "Maloy", "Uzbek" and "Pashtet" among the third company of the "special forces of the DPR". Their real names are Alexander Yamkovenko, Viktor Radionov and Pavel Budenkov, respectively.
However, there is another "Pashtet" — his data can be found in Ukrainian databases and media publications. The name of this "Pashtet" is Pavel Musienko, he was presumably born in the Donetsk Oblast in 1993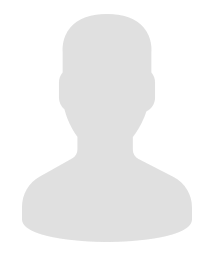 according to available Ukrainian databases × . Pavel's father, Valery Musienko, is also a DPR separatist and former tank battalion commander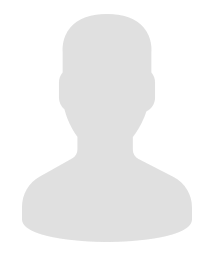 according to his YouTube interview × and has been under Canadian and Australian sanctions since 2014. In 2018, Musienko Jr. may have been involved in a shootout with another DPR fighter — the men quarreled while intoxicated and opened fire from automatic weapons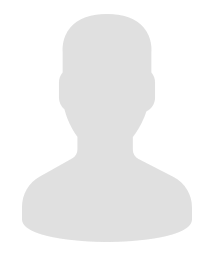 Ukrainian media claimed, citing security forces × .
The editorial team was provided with photos of Musienko ("Pashtet"-2), Budenkov ("Pashtet"-1), and Yamkovenko ("Maloy") to give Galina Buyanovskaya and her sister-in-law for identification. Both women recognized, with incomplete certainty, the man who had threatened them on Bohdana Khmelnytskoho Boulevard. "He looks like him, he has similar eyes, a similar look in them," they said pointing to the photo of Musienko. According to the women, they were seeing the other two militants for the first time.
When approached by the editorial team via personal messages on VK.com, Musienko replied that the call sign "Pashtet" did belong to him, but he did not take part in the hostilities in Mariupol. According to him, he was in Tula at that time. When asked to provide any evidence of his alibi, Musienko did not respond, blocking the journalist's account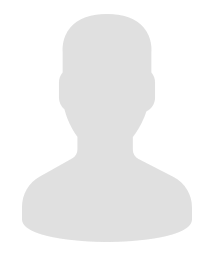 . The editors also sent questions to Yamkovenko and Budenkov's accounts, but received no response × .
The editorial team cannot claim with certainty that "Pashtet"-Musienko could have been behind the murder of the Lithuanian filmmaker. However, he, as well as the fighters of the above-mentioned armed units of the DPR, may at the very least be important witnesses to what happened on Bohdana Khmelnytskoho Boulevard.
* * *
When this report was almost finished, the editorial team managed to contact a representative of the Lithuanian investigative authorities, who are leading their own case on the murder of Kvedaravičius. On condition of anonymity, our interlocutor stated that Pavel Musienko, aka "Pashtet" "is within the scope of the investigation, his involvement in the detention of Kvedaravičius is being established". The interlocutor declined to provide further comments.
Editing — Roman Badanin
Fact-checking — Katya Arenina