The president's twilight years.
How Vladimir Putin is here to stay forevermore
The Proekt team, January 29, 2020
Русская версия
The new constitution put forward by Putin provides three possible options for his future employ, allowing him to influence the country's direction beyond 2024. The Project reveals how and why the Kremlin resolved to implement its lightning-quick constitutional and government reform.
Putin's departure
Not that long ago, talking openly about president Putin's possible resignation could cost a politician their career. When, in autumn 2018, senior member of the United Russia party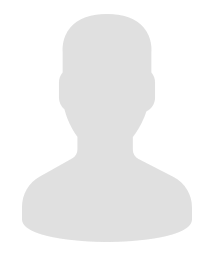 , Assistant Secretary to the party's Supreme Council, reporting to Secretary Andrey Turchak, × and former television presenter, Evgeny Revenko, dared make an implicit comment that after 2024 Russia would have a new president, the ruling party expressed its outrage and reprimanded Revenko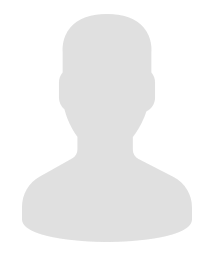 , "They explained that his remarks were out of line with United Russia's views and urged him to refrain from making any further impetuous public statements, especially if they explicitly contradict the party line" — a United Russia source told TV Rain, the television channel that had reported Revenko's original comments × , and later stripped him of almost all authority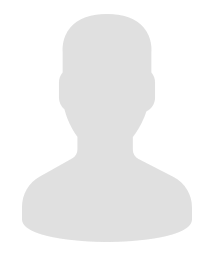 — there had been plans for his resignation, but for now there has been a restriction of his access to the media × .
The situation had changed dramatically by the autumn of 2019, when, in informal conversations with The Project's reporters, government officials would openly say that Putin was not going to run for a fifth presidential term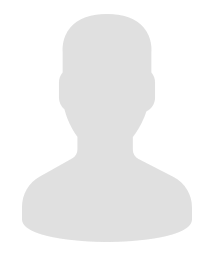 — that would have required a removal of the constitutional restriction on the time he could spend in power × , and that the Kremlin was working on other options for his engagement after 2024. "There is no doubt that Vladimir Putin will step down after 2024. He clearly demonstrated that ability in 2008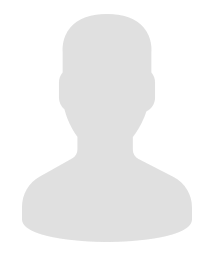 , that was when he left his presidential post for four years × " — a senior government official told our reporter in September 2019.
There was a reason for the change of mood between those two events: in that period, the president would often tell those around him that he was tired, and he gradually started issuing instructions to government officials to arrange his departure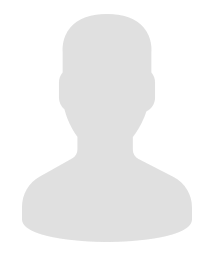 , according to a source acquainted with the president and a Kremlin interviewee × . It is not clear when Putin started discussing his new role, or with whom. In late 2018, however, during a parliamentary meeting with the president, the spokesman for the State Duma, Vyacheslav Volodin, suggested changing the constitution, and a month later — broadening parliament's powers. He did so at the request of the country's leadership, in order to influence public sentiment towards the legislative changes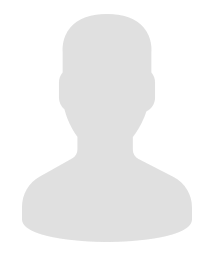 , according to The Project's sources at the Duma; and one Kremlin source points to the specific individual who had requested Volodin to put forward the proposals — head of the Presidential Administration, Anton Vaino × . It should be noted that at that point in time it had not yet been decided what specific amendments should be made to the constitution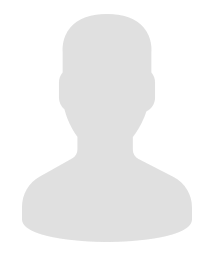 , according to our Kremlin source × .
It was not until the summer of 2019 that the head of the Presidential Administration Anton Vaino and his first deputy Sergey Kirienko received clear instructions from the head of state: to prepare constitutional amendments on the basis that he would be changing roles after 2024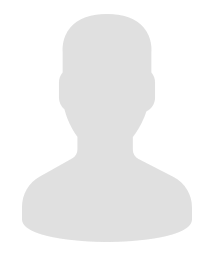 , according to a Kremlin official × . Indeed, the last six months have been used by these government officials to work on the various options for Putin's future role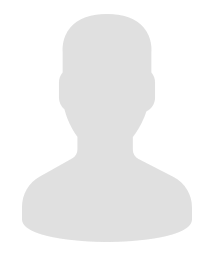 , according to our Kremlin source × .
Putin's arrival
On 14 January, on the eve of the presidential address to the Federal Assembly, Vaino gathered together the editors-in-chief of major Russian media outlets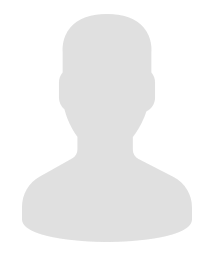 , according to two individuals familiar with the content of that meeting × . This was a long-established event during which media executives would usually be briefed as to the content of Putin's forthcoming speech, thus allowing them to plan for their coverage of it. However, on that occasion editors-in-chief were only informed of the part of the speech relating to social care, where the president spoke of maternity capital and investment in healthcare. The content of the second part of the speech, in which Putin put forward proposals for constitutional amendments, were kept secret. According to The Project's Kremlin source, it had been seen only by a chosen few: the president himself, Vaino, his first deputies Kirienko and Alexey Gromov, and head of the Presidential State-Legal Directorate, Dmitry Kalimulin, who drafted the speech.
As attested by several witnesses interviewed by The Project, almost everyone who had been invited to hear the presidential address, even those of the utmost seniority, looked surprised when the president announced his amendments to the constitution.
In effect, the amendments mean that a future president will have less power — they will be able to serve only two terms in total (as opposed to no more than two "consecutive" terms as before), and will share authority with the Duma, the Federation Council and the State Council. The draftsmen behind the amendments have thereby made way for three options for Putin's future employ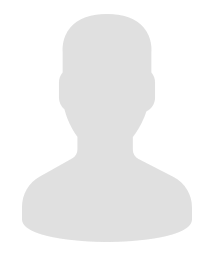 , according to our Kremlin source × . Whilst those options do not commit Putin to being involved in the day-to-day running of the country, they allow him to influence certain decisions if necessary, as well as exercising overall control.
Three options for Putin's future
Head of the State Council
Back in the summer of last year, one well-informed source of The Project mentioned in an informal interview that, when introducing himself and signing letters, he preferred to emphasise his membership of the State Council over and above his other positions. He explained this by saying that the State Council was a body that was going to grow in significance.
Back then, this sounded odd as the State Council to date has been an advisory body without any particular capabilities. It comprises governors, speakers of both chambers of parliament and Duma faction leaders, and its function is to advise the head of state.
The amended constitution will provide that this government body is to set the principal direction of domestic and foreign policy, as well as coordinating the operations of all government agencies. This newly formed structure — a mezzanine that sits above all branches of power and determines development priorities — is akin to Kazakhstan's Security Council, whose decisions are binding on all other organs of power.
Indeed, when Nursultan Nazarbaev resigned as president of Kazakhstan in 2019, he retained the position of head of the Security Council, thereby maintaining leverage as well as elbasa status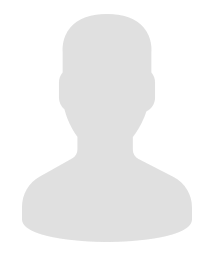 i.e. leader of the nation × . The Kremlin studied the experience of its neighbouring country very closely, concluding that it was a success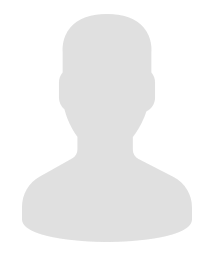 , says an expert who regularly participates in presidential office meetings × . However, in Russia the State Council will be formed by the new president in any event, and Putin's potential role in the Council will only become clear from a special statutory act which is yet to be created by the Kremlin.
Speaker of the Federation Council

Prior to the introduction of constitutional amendments, the upper chamber of parliament was hardly taken seriously. This is made clear by the simple fact that the current speaker of that chamber, Valentina Matvienko, who is technically the third most powerful person in the country, was not told of the impending constitutional amendments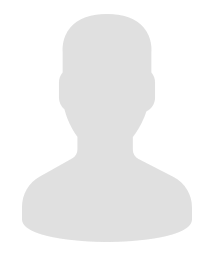 , according to her acquaintance × . Upon conclusion of the meeting she seemed surprised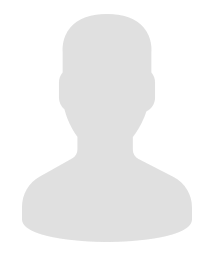 , says a person who was present at the event × .
The status of this government body will now also be bolstered. The president will be required to consult with the Federation Council when appointing all security ministers, and the Council will now approve resignations of heads of all courts. It is clear that, in the early days, any new president will appoint only those security chiefs who have passed Putin's approval, should Putin decide to head the Federation Council after his departure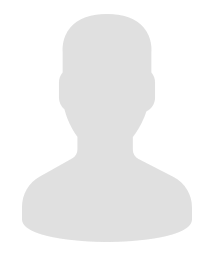 , argues a source close to the leadership of the Kremlin administration × .
This version of events is supported by the somewhat amusing fact that in the new constitution members of the Federation Council are finally called "senators of the Russian Federation". Up until now members of the chamber frequently complained that while the State Duma is made up of "deputies" they themselves are referred to in the constitution as "members"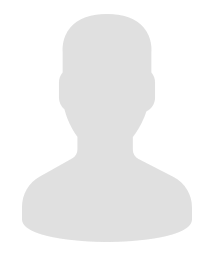 , such complaints were once witnessed by a high-ranking federal official interviewed by The Project × . Constitutional amendments will right that wrong, ensuring that members of the upper chamber are referred to in the same revered way as their American counterparts.
President of the Constitutional Court
The proposed amendments stipulate that the Constitutional Court can, upon request from the head of state, rule on the constitutionality of any new legislation adopted by parliament. In theory, this will make it possible for the future court president to participate in the legislative process by repealing or impeding undesirable laws.
Why the amendments are required now
It was important for Putin to pave the way to his future role while his popularity levels were high and while he was still able to set his new political system in motion independently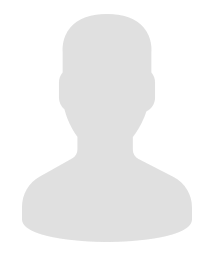 , argues a source who regularly participates in meetings with the leadership of the Kremlin administration × . But he has nothing to gain from disclosing the details of his chosen option; perpetual secrecy allows him to maintain control over the situation, not least by keeping a close eye on his inner circle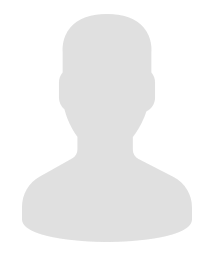 , thinks a former federal official × .
A dose of populism has been added into the mix of amendments in order to secure the votes of as many citizens as possible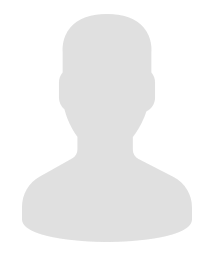 , the Kremlin has announced a nationwide poll to support the amendments × : Putin's proposals include setting minimum statutory pay at a level not lower than the rate of subsistence; regular pension increases; reinforcement of the supremacy of the Russian constitution over international treaties; and a ban on government officials holding foreign citizenship, even in the past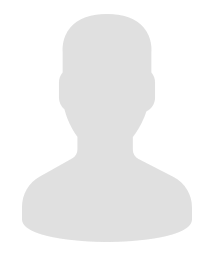 , explains a source who is close to the Kremlin × .
Two Project interviewees with close links to the Kremlin have told of another, conspiratorial explanation as to why the amendments are being proposed now, four years before the expiry of Putin's term of office: the president wanted to get the amendments through before the US presidential election scheduled for later this year, fearful lest the Democrats come to power and ramp up the pressure on Russia. This way, by the time of a possible Democrat victory "all the legislation will be operational and there won't be much point in criticising it", says one interviewee. There is partial agreement from a former senior official well-acquainted with Putin: "The president has shown Russia's enemies well in advance that the country won't change its course once he is gone". Our Kremlin source, however, disagrees with that interpretation, stating that the Kremlin spent a long time working on all the amendments in order to have them adopted ahead of the Duma elections in 2021.
Successor's departure
Having created an air of ambiguity around his future role, the president also perplexed his circles as to another matter of great interest — his future successor. Almost immediately after reading out his address in parliament, he held a one-to-one meeting with prime minister Medvedev, whom many had automatically presumed to be the main presidential contender.
Putin and Medvedev did not divulge the content of their meeting to third parties, but those sources from the Kremlin and the United Russia party who told The Project of the fact that the meeting took place, are convinced that this was the moment Putin told Medvedev to resign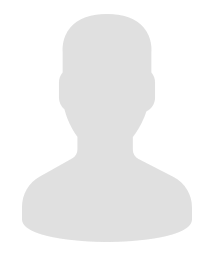 . However, our source acquainted with the prime minister does not believe this, instead suggesting that Medvedev had known everything in advance × . When approached with a request for his views, a former senior official closely acquainted with both Putin and Medvedev smiled: "It was not Dmitry Medvedev's decision to leave. Rather, it was Vladimir Putin's wish." There was many a reason to justify such a wish.
Back in May 2018, Kremlin officials, shortly after securing a triumphant victory for Putin's fourth term in office, were faced with an unexpected development — Putin's popularity ratings suddenly started to fall. Pollsters who track public opinion on the Kremlin's behalf managed to trace the moment of that change — it coincided with Medvedev's re-election as prime minister and the effective retention of his government. Since then, public confidence in all branches of government has been falling, with the prime minister spearheading that decline, especially after his government shouldered responsibility for raising the pension age. In the end, public confidence in Medvedev reached a low of 7% . This would not have been so problematic were it not for the fact that the pension reforms and the government dragged Putin's popularity down too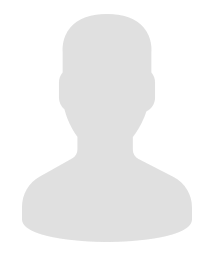 , his public approval ratings fell sharply in summer 2018 and have failed to recover to the triumphant levels of 2014-2018 × .
Moreover, Medvedev was leader of the United Russia party and he was to take the ruling party through to the State Duma election in 2021. According to several Kremlin meeting participants, during that period they started voicing their concerns to the leadership of the presidential administration: at this rate, United Russia will fail to get a majority in parliamentary elections.
Meanwhile, Medvedev's behaviour started giving cause for concern over his performance. In private meetings, he would shun discussions of pressing issues, says a regular government meeting attendee. Here is his account of events:
– First deputy prime minister Anton Siluanov and deputy prime minister for social policy Tatyana Golikova would periodically argue over budget expenditure. But instead of trying to settle their arguments, Medvedev asked them to resolve their disputes amongst themselves first, and then report to him with a concrete decision.
A friend of one prominent minister confirms this: members of parliament could not rely on Medvedev's assistance and had to wait for an audience with Putin in order to resolve many issues of considerable importance.
As a result, by the autumn of last year there was talk in government, the Kremlin and State Duma, that change was afoot in the Russian White House. At that stage, no-one was anticipating resignation of the entire cabinet, but there was already an announcement about the dismissal of three ministers — for health, sport and digital development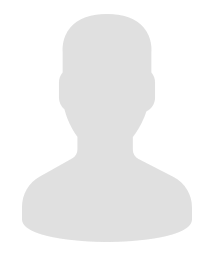 . The Project reported on this in October × .
As ever, Putin chose a most unexpected moment for Medvedev's resignation. In late December the prime minister expressed his best wishes to members of the government apparatus for the New Year and talked at length about his future plans. Government officials therefore concluded that the prime minister was here to stay. Many were gobsmacked when they learned of his resignation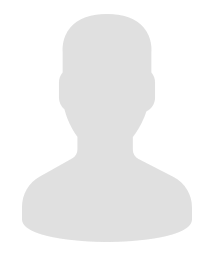 . "That announcement was news to me" — Dmitry Medvedev's press secretary Oleg Osipov told The Project × .
The State Duma were equally unaware of the impending change of government. Following the presidential address, leadership of the lower chamber had assembled for a Duma council meeting to discuss the constitutional amendments put forward by Putin. Just at that moment, newswire announcements emerged about Medvedev's resignation, and Duma leaders were surprised enough to have asked a government representative in the lower chamber to verify the news. When he went to his office and called the White House, no-one there knew what had happened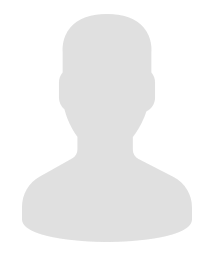 , says our source from the lower chamber × .
Some hours later, speaker of the State Duma Volodin received a call from the president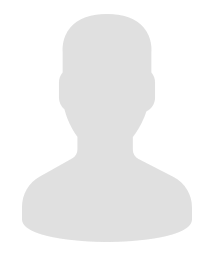 , according to a source familiar with the head of government appointment process × and soon afterwards the prime-ministerial candidate, Mikhail Mishustin, arrived in parliament for consultations. However, in a departure from recent tradition, Putin did not attend to make a formal introduction to parliament. This could mean that the president is not yet ready to share his approval ratings with the new PM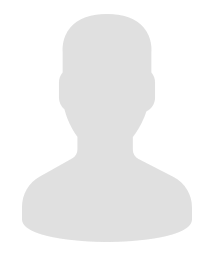 , such is the assessment of our source in the lower chamber × .
Mishustin remained undeterred. The following day, he was confirmed by the Duma in his position as head of government without a single dissenting vote. Upon exiting the hall, he was met by the head of the presidential security service, Alexey Rubezhnoy, who duly placed him under his protection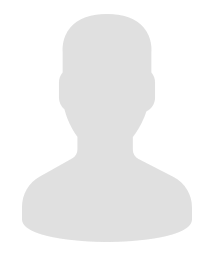 , describes our source from the lower chamber × .
Battle of successors
Mishustin took a few days to form his government, with White House halls echoing the words 'destruction' and 'takeover'. The new prime minister had arrived armed with his own team and a firm intention to get rid of a significant proportion of the old line-up.
Senior officials were pushed out fast — time-honoured deputy chief of staff Andrey Loginov, for example, was given just two hours to clear his desk. "Nobody rushed us", — Loginov told The Project. But three other White House interviewees told us that almost all chiefs of staff were expelled from their offices. Ousted ministers were stripped of their perks such as cars and, for the first time in a long while, had no choice but to go home in taxis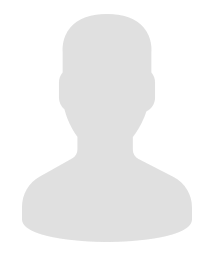 , according to The Project's White House sources × .
In place of the ousted apparatchiks, Mishustin appointed tried and trusted people who would first and foremost focus on taking care of his public image. Thus, one deputy chief of staff he appointed was Leonid Levin. Levin had previously been head of the Duma's media relations committee but, more importantly, is the creator of the Privy Councillor PR agency which had looked after Mishustin's image as head of the Federal Tax Service and worked on his public speeches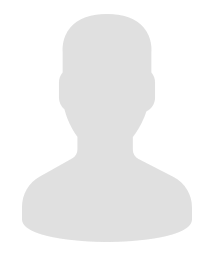 , according to one White House source × .
Mishustin is obsessively meticulous when it comes to his media image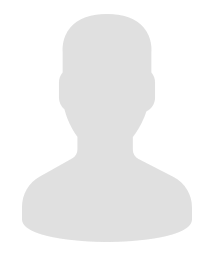 , as described to us by his friend and confirmed by a White House source × . Some say that his mentor on these issues was the mayor of Moscow, Sergey Sobyanin. One unverified story circulating amongst Yandex employees is that in the mid-2010s Sobyanin and Mishustin were in a sauna when the mayor of the capital explained to the chief taxman that he needed to use the Yandex search engine to monitor any compromising coverage and have it deleted as necessary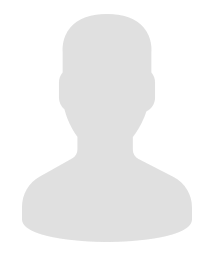 . That story was recounted to us by a Yandex employee × . Ever since then, Mishustin has had a whole team of staff monitoring online reports for any negative coverage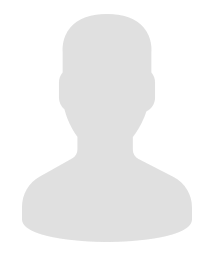 . The prime minister's press secretary did not respond to The Project's questions × .
Both Mishustin and Sobyanin have achieved very strong representation in the new cabinet:
Mishustin's appointees
Dmitry Grigorenko
prime minister
Alexey Overchuk
prime minister
Victoria Abramchenko
prime minister
Dmitry Chernyshenko
prime minister
Sobyanin's appointees
Marat Khunsullin
deputy prime minister
Maxim Reshetnikov
minister for economic development
Vladimir Yakushev
minister for construction, housing and utilities
Dmitry Kobylkin
minister for natural resources and ecology
Valery Falkov
education minister
Matters are much worse for Medvedev

Konstantin Chuichenko
justice minister
Medvedev's comrade-in-arms is now alone in the cabinet of ministers — former university friend Konstantin Chuichenko has been demoted from the role of deputy PM and is now justice minister. Another associate of the former president, Alexander Konovalov, has left government.
This could have spelled the end of Medvedev's presidential ambition, but on the day of his resignation he was appointed by Putin as his deputy at the Security Council. In theory, that affords him an opportunity to earn back approval ratings by delivering foreign policy statements that are often so popular among voters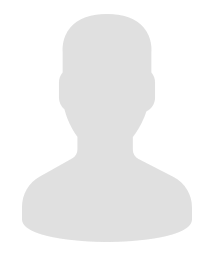 , says The Project's Kremlin interviewee × .
Just like that, in a matter of days, not a single person in Russia was left with a clue as to who might rule the country in four years' time, or how. Except Vladimir Putin himself.
Translated by Kate Vtorygina